The development of an integrated platform on Apple's iOS 5, for social networking Web sites like Facebook, MySpace and Foursquare - following the success of the Cupertino company's Twitter app - is something that is probably very dear to the hearts of all social networking addicts.
Therefore, the introduction of a jailbreak tweak that integrates the three aforementioned networking services into your iDevice's operating system is big news!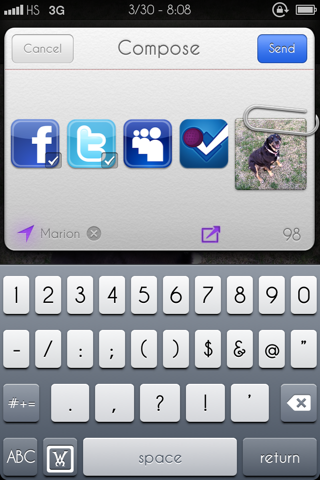 The solution, from developer "@HomeSchoolDev" is a nifty little tweak called "Fusion". The tweak allows the user to use the iOS's native Twitter page to post updates/messages to other social networks. This unified platform allows you to post to Facebook, MySpace or Foursquare at any given time.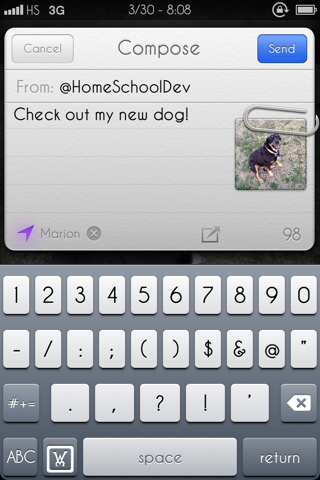 In addition, the tweak brings Siri integration, which allows you to dictate messages in the format: "Post status to [network choice] saying [message]" and the post will be instantly sent to the appropriate social-networking site. Furthermore, the tweak's plugin-based operation allows it to easily integrate new social networking services, whenever they become available. The developers just have to add the new plugin to Fusion and the users will instantly gain access to post updates/messages to the new network from the native Twitter page.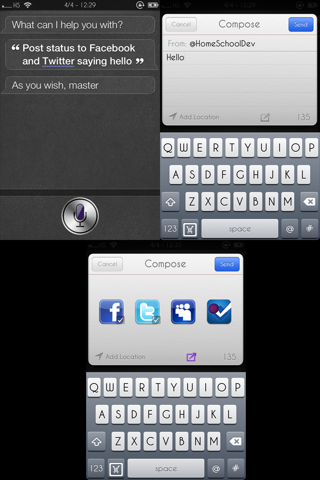 Check out the demo video of the jailbreak tweak in action below:
The "Fusion" jailbreak tweak is now available at the BigBoss repository at a reasonable $2 price tag, which is truly a steal considering the unparalleled features with native integration into iOS. The only hitch is that you will need to jailbreak your device to install the tweak.
For jailbreaking the latest iOS 5.1 (tethered), follow the instructions posted here to jailbreak using Redsn0w, or here for Sn0wbreeze. For jailbreaking iPhone 4S and iPad 2, you can simply follow our step by step tutorial posted here to jailbreak iOS 5.0.1 using Absinthe on Windows or Mac. Those of you with an iPhone 4, and 3GS can use UltraSn0w Fixer posted here for tethered jailbreak on iOS 5.1.
MUST READ: Can an iPhone App Influence Your Dreams? Meet Dream:ON
MUST READ: iOS 5.0.1 Untethered Jailbreak: How to Unlock iPhone 4S, iPad 2 Using Absinthe [VIDEO & GUIDE]
MUST READ: iOS 5.1 Untethered Jailbreak: Status Update for iPhone, iPad, iPod Touch from Pod2g