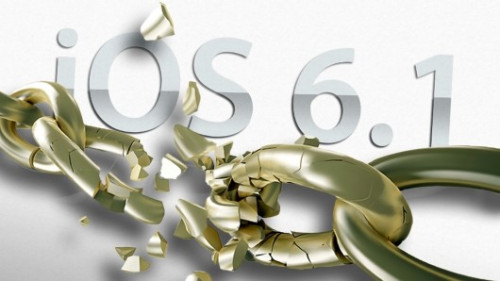 P0sixspwn 1.0.3 stable update for Windows is finally out, enabling untethered jailbreak for all iOS devices running iOS 6.1.3/6.1.4 or 6.1.5, with due credit to jailbreak developers: iH8sn0w, winocm and SquiffyPwn.
Windows users had been eagerly awaiting the release of untethered jailbreak for iOS 6 ever since P0sixspwn for Mac arrived on 30 December, as several users opted to remain on an older yet stable iOS 6 instead of upgrading to a sluggish iOS 7.
As iOS hacker Winocm notes, the latest Windows version (v1.0.3) of P0sixspwn is more stable than its Mac version (v1.0.2). Hence, all those who faced issues with jailbreaking iOS 6.1.3/6.1.4/6.1.5 on their device with P0sixpwn for Mac can attempt installing the new Windows version.
Supported Devices
P0sixspwn 1.0.3 jailbreak update is supported on the following iOS 6.1.3 through iOS 6.1.5 devices:
iPhone 3GS, iPhone 4, iPhone 4S, iPhone 5
iPod touch 4g, iPod touch 5g
iPad 2, iPad 3, iPad 4, 1st gen iPad mini
IBTimes UK brings you the following step-by-step guide to jailbreak iOS 6.1.3 through iOS 6.1.5 untethered via P0sixspwn 1.0.3 update for Windows.
NOTE: Before proceeding further, users are advised to take a backup of their device using iTunes and also disable Encrypt iTunes backup if enabled.
How to Jailbreak iOS 6.1.3/6.1.4/6.1.5 Untethered with P0sixspwn 1.0.3 Stable Update for Windows
Go to http://p0sixspwn.com
Click on "p0sixspwn 1.0.4 (Win)" link to download the zip file
Once the download completes, double-click the zip file to extract the contents
Right-click on the p0sixspwn jailbreak tool and choose open
Connect your chosen device
Disable your passcode on the device
Finally, tap "Jailbreak" button and follow the on-screen instructions
Wait until the jailbreak process completes and you are all set to enjoy the latest jailbreak tweaks and apps for your device via Cydia store.
[Source: iPhone Hacks]