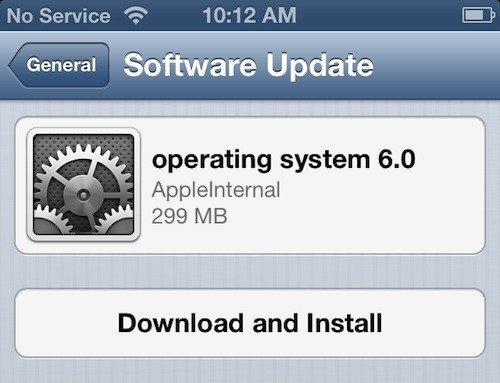 iPhone Dev Team has released the updated version of Redsn0w, which is 0.9.13dev2 to fix SSH and app crashes faced by some users with iOS 6 Beta installations. It should be noted that Redsn0w 0.9.13dev1 and 0.9.13dev2 are developer versions meant for iOS developers only and will neither support Cydia nor untethered jailbreak.
The lack of Cydia support for accessing apps means SSH access or root access is imperative and hence Redsn0w gets the new fix for users facing issues with SSH. Devices already jailbroken with the earlier Redns0w version on iOS 6 Beta, can now be updated to iOS 6 Beta 2 before using the updated Redsn0w for a tethered jailbreak.
"Update #1: The "dev2" version should fix the various SSH problems and crashes with apps that some have been seeing," reaffirms the statement on Dev Team's Blog.
Key Points to Note
Before you start the tethered jailbreak process, it must be noted that Redsn0w should be pointed to earlier Beta firmware in order to jailbreak iOS 6 Beta 2. In other words, you will need iOS 6 Beta 1 firmware in order to jailbreak iOS 6 Beta 2 successfully and the tethered jailbreak with Redsn0w is supported only for A4 devices and below - iPhone 4, iPod touch 4th generation, and iPhone 3GS.
How to Jailbreak A4 Devices on iOS 6 Beta 2 Using Redsn0w 0.9.13dev2
Here is a step-by-step guide to tethered jailbreak your A4 device running iOS 6 Beta 2 using Redsn0w 0.9.13dev2:
Things You Need
Download Redsn0w 0.9.13dev2 [Windows / OS X]
Download iOS 6 beta 2 from iOS Dev Center
Download iOS 6 beta from iOS Dev Center
Step 1: Install iOS 6 beta 2.
Step 2: Place your device into DFU mode.
Step 3: Download RedSn0w 0.9.13dev 2 and open it.
Step 4: Click Extras > Select IPSW > and point to your iOS 6 beta 1 firmware.
Step 5: Return to the main screen and click Jailbreak. Make sure Install SSH is checked. You must note that this jailbreak does not install Cydia.
Step 6: Once the jailbreak has finished installing, put your device back into DFU mode, and choose Extras > Select IPSW, and again point to your iOS 6 beta 1 firmware. Once firmware is identified, hit Just Boot from the Extras menu to perform a tethered boot. That's it. Enjoy the freedom and goodness of your jailbroken device on iOS 6 beta 2 installation.
[Source: iDownloadBlog]