The evad3rs team surprised the jailbreak community by releasing an untethered jailbreak, dubbed as evasi0n7, compatible with all iPhone, iPod touch and iPad mini models running iOS 7 through iOS 7.0.4.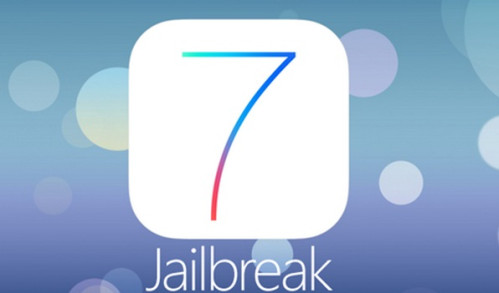 evasi0n7 is available for Mac and Windows. Below are the download links
Here are the requirements posted on the site for the jailbreak:
a) 5 minutes of you time
b) A computer, running Windows (XP minimum), Mac OS X (10.6 minimum) or Linux (x86/ x86_64)
c) iTunes installed if you are running Windows
d) An iPhone, iPad or iPod touch running iOS 7.0 through 7.0.4 (You may check in Settings>> General>> About>> Version)
e) A USB cable to connect the device to the computer
Compatible iOS 7 devices
iPhone 5s, iPhone 5c, iPhone 5, iPhone 4S, iPhone 4, iPhone 3GS
iPad Air, iPad 4, iPad 3, iPad 2
Retina iPad mini, iPad mini
iPod touch 5G
While the jailbreak community is busy installing evasi0n7 jailbreak, IBTimes UK brings you the top five reasons why you should not jailbreak the devices running iOS 7-iOS 7.0.4. (Courtesy of iPhone hacks)
1: Bug issues
A number of users have been reporting several problems jailbreaking their iOS devices with evasi0n. Some of them have reported that their devices get stuck at the Apple logo and have been forced to restore their devices to restore from backup.
The evad3rs team is working to fix the bugs and will release an update soon. So you might wait for the release of a new version of evasi0n7.
2: Jailbreak app and tweaks not compatible
Several jailbreak apps and tweaks including the one that rely on MobileSubstrate are not compatible with iOS 7. Hence, users need to be careful installing the jailbreak as it could lead to a reboot loop and also force users to restore the device. Also, it now seems that some of the jailbreak tweaks are not working on iPhone 5s, which could be due to compatibility issues with the 64-bit A7 chip.
The Cydia developers cannot be blamed for this as they have not had the time to prepare for the jailbreak. However, they are expected to release updates for their jailbreak apps and tweaks soon. As one of the key reasons to jailbreak the iOS device is to install these jailbreak tweaks, this might disappoint users when they cannot install their favourite tweaks on a jailbroken device.
3: TaiG Chinese App Store
The evasi0n7 jailbreak installs the TaiG Chinese App Store instead of Cydia if the language set on the device is Chinese. Following the release of the evasi0n7 jailbreak for iOS 7, evad3rs has posted the story behind the release, which is about the inclusion of a Chinese App Store and about the rushed release. In spite of this, there are some serious issues regarding privacy and piracy that have been raised about the Chinese App Store.
Update: evad3rs have disabled the default installation of the TaiG Chinese App Store.
4: Stock Apps
Even though this does not seem to be affecting all users, quite a number of them have reported issues with stock iOS apps such as Mail and Safari.
5: Voids warranty
The Apple support page notes: "Unauthorised modification of iOS is a violation of the iOS end-user software license agreement and because of this, Apple may deny the service for an iPhone, iPad or iPod touch that has installed any unauthorised software." However, users can always restore their devices using iTunes to remove the jailbreak to reclaim warranty.
These issues are expected to be addressed shortly so that users can take advantage of a jailbroken iOS device.