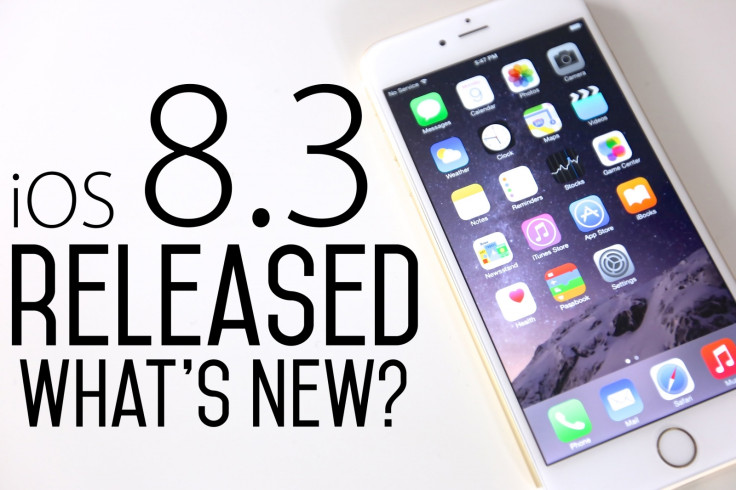 Apple has just rolled out the long-awaited iOS 8.3 public release close on the heels of releasing another OS X 10.10.3 update for the public.
The new iOS 8.3 update brings numerous new features, bug-fixes and enhancements including new Siri language support, diverse emojis, Safari fixes, Wireless CarPlay and more.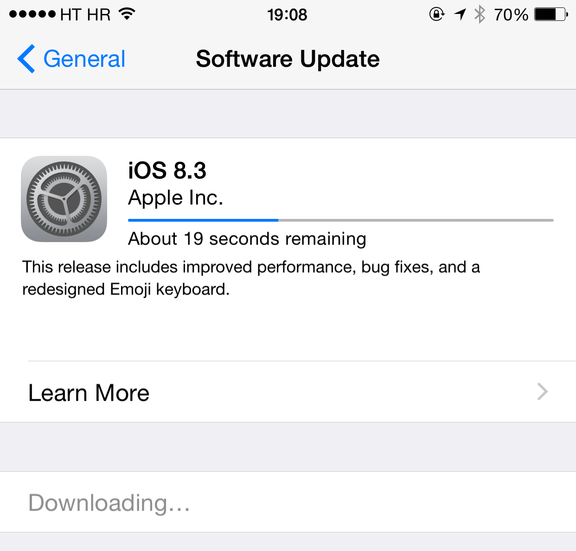 Quite strangely, the update does not feature any new additions or feature changes for the Apple Watch, which is likely to be available for pre-orders in the next few days.
iOS 8.3 is supported on the following iOS devices:
iPhone: iPhone 6, iPhone 6 Plus, iPhone 5s, iPhone 5, and iPhone 4s
iPad: iPad Air 2, original iPad Air, iPad mini 2, iPad 4G, iPad mini, iPad 3G and iPad 2
iPod: iPod touch 5G
Here is the complete list of bug-fixes and feature enhancements ported into iOS 8.3, according to Apple's official release notes:
Apple's recent security report suggests that the company has also added 39 new security patches to improve the overall performance and stability of the software, besides patching up a known jailbreak exploit used with the TaiG tool.
The exploit has been labelled as CVE-2015-1087 and its discovery has been duly credited to the TaiG jailbreak team. The description of the exploit suggests that it is a backup bug that enables an attacker to use the backup system to access restricted areas of the file system.
Here is the full changelog for the backup bug uncovered by the TaiG jailbreak team:
Although the iOS 8.13 update has already rendered the TaiG jailbreak unusable, the new iOS 8.3 update has killed one more key exploit that could be used with future jailbreaks for iOS.
Nevertheless, both the TaiG and Pangu jailbreak teams have sounded positive in their recent announcements about their prospects of jailbreaking future iOS updates.