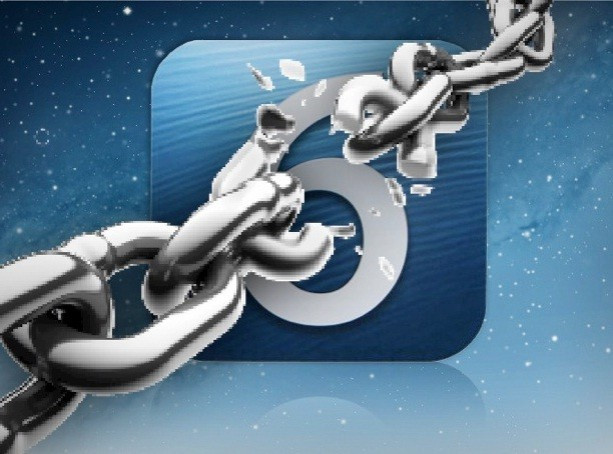 A vast majority of iPhone 5 and 4S owners are upset over the inability to perform an iOS 6 untethered jailbreak on their devices, and the situation is made much worse with the latest iOS update being forced on their devices. Users are not given a choice to choose whether or not to upgrade their devices to iOS 6 (due to automatic updates). The unavailability of untethered jailbreak for both iOS 6 and iOS 6.0.1 adds to users' woes.
Renowned iOS hacker and developer Joshua Hill (a k a Posixninja) tweeted on Saturday, 10 November that although the status of iPhone 5 jailbreak looks grim, the untethered jailbreak for iOS 6.0.1 seems just around the corner.
Posixninja earlier tweeted about his discovery of a new BootROM along with the decryption keys for A5/A5X/A6/A6X. The hacker is reportedly confident of finding the new BootROM exploit that could pave the way for public release of untethered jailbreak for iOS 6.0.1.
When queried about the status of the untethered jailbreak for iOS 6 by one of his fellow members from the jailbreak community, Posixninja tweets that all that is left to complete the process is to find a few more memory addresses for the exploit.
Here is a Twitter screenshot of the conversation between Posixninja and I33tdawg, a fellow member of the jailbreak community: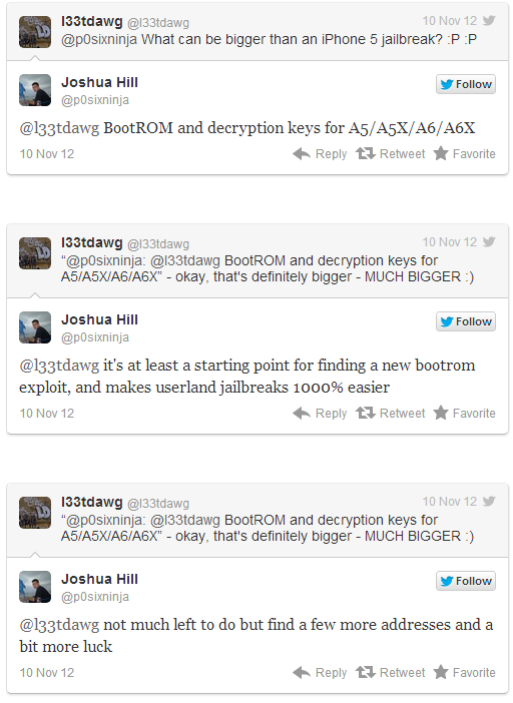 As the Daily iPhone Blog notes, the untethered jailbreak in progress will reportedly work on all devices including iPhone 5/4S/4/3GS, iPod Touch 5/4 and iPad 3,2.