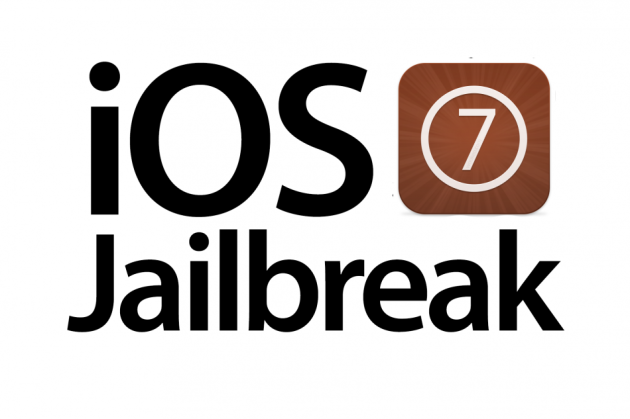 Apple has just rolled out its latest bug-fix update, iOS 7.0.4, which also includes performance enhancements and bug-fix for FaceTime calls on all affected iOS 7 devices. Renowned iOS jailbreak developers - iH8sn0w and MuscleNerd - have confirmed via Twitter that the new update is safe for installation on existing devices running iOS 7.
iH8sn0w was the first to confirm the lack of security patches in iOS 7.0.4 update, and later MuscleNerd reconfirmed that the new update will not affect future jailbreaks as it did not fix any major exploits unearthed in iOS 7.
Here is what iH8sn0w said in his latest Twitter update: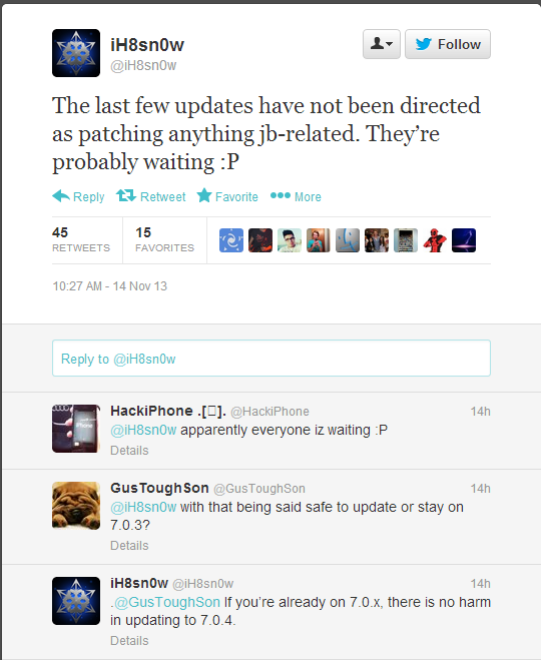 MuscleNerd further warns that those who are running iOS 6.x on jailbroken devices should avoid iOS 7.0.4, as there is no downgrade option available from iOS 7.x to iOS 6.x at the moment.
Here are MuscleNerd's tweets to clarify user doubts about upgrading to iOS 7.0.4: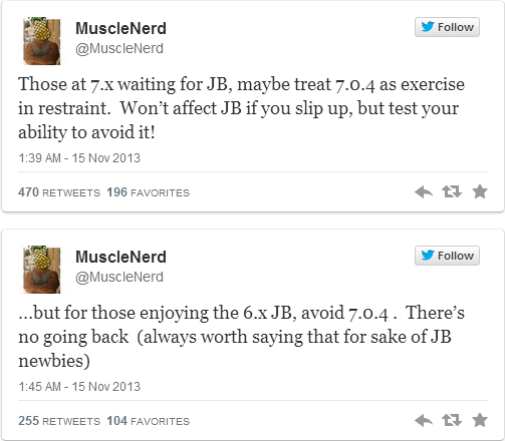 iH8sn0w sheds more light on the expected release date for iOS 6.1.3/6.1.4 and iOS 7 jailbreak, while addressing his followers on Twitter:
Though evad3rs Dream Team seem to have all the exploits for an impending iOS 7 jailbreak, its release date is still uncertain as Apple is constantly churning out new bug-fix updates in a bid to deliver a stable iOS 7 experience to its users.
The jailbreak developers are apparently weary of Apple patching up some of the key exploits in iOS 7 and thereby render the existing jailbreaks useless. This seems to be the root cause for jailbreak developers to hold back the highly-anticipated iOS 6.1.3 untethered jailbreak as well as the iOS 7 jailbreak, until another major release from Apple such as iOS 7.1 or iOS 7.2.