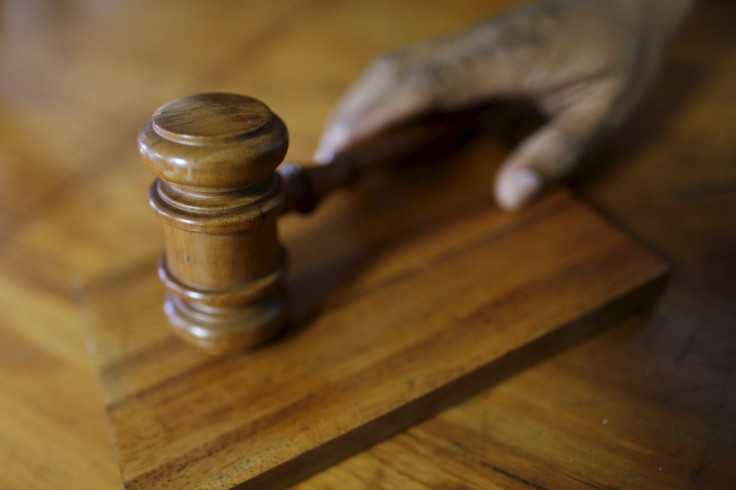 A 19-year-old Iowa teenager who pled guilty to sexually abusing a toddler was spared jail time after reaching a plea agreement. Kraigen Grooms pleaded guilty to one count of engaging in a lascivious act with a child in July and was handed a 10-year suspended sentence and five years of supervised release on Monday (12 September).
Grooms' sentence has caused widespread outrage online and has prompted an online petition to remove Judge Randy DeGeest, who issued the order. Wapello County Attorney Gary Oldenburger defended the sentence in a statement and interview with The Des Moines Register.
"Much of the information being circulated is grossly inaccurate, and also fails to account for all the factors considered in the resolution of a serious criminal case such as this one," Oldenburger's statement said.
The prosecutor argued that Grooms unwillingly produced child pornography at the beckoning of two child pornographers posing online as a teenage girl. In 2014, Grooms was identified and charged in a federal investigation into a child pornography distribution ring. The Des Moines Register reported that a video recovered showed Grooms assaulting a toddler.
A statement by US Immigration and Customs Enforcement originally asking for help locating Grooms after the incident said he "produced child pornography in which he photographed himself engaging in sexual contact with an African American baby girl 12 to 18 months old."
However, Oldenburger said Grooms was masturbating in the video. "While the abuse Grooms committed is disturbing, it would not be accurate to describe it as 'raping a toddler' as it has been described on certain websites," he wrote. "The child was not injured, no pain was inflicted, and the child was too young to be even aware of what was happening."
Olden burger said the victim's mother, who works at a residential treatment facility for juvenile sex offenders, was supportive of the judge's order as long as Grooms received additional treatment, the Register reported. "Grooms was evaluated by an expert psychologist who has decades of experience in evaluating and treating sex offenders, and was not considered a high risk for committing future offenses," he added.
KTVO reported that Grooms was in custody until he pleaded guilty in July—a total of 860 days since being charged. During his time in custody, he underwent at least two mental health evaluations. He was released after pleading guilty but required to submit to GPS monitoring.
Grooms originally faced up to 25 years in prison after being charged with felony sex abuse. He will be registered as a sex offender for the rest of his life, USA Today reported.