iPad 3 (iPad 2S or iPad 4?) Rumour Roundup: Release Dates, Expected Features and Latest Updates
As the launch date for iPad 3 draws closer, the rumour mills are running crazy, causing much chaos and confusion among restless fans the world over. There have been some positive insights into Apple's much heralded product - iPad 3, while some speculations have bitten dust over time.
It is time for a hard look at the rumours so far, in our bid to assimilate the facts and transgress Apple's policy of being secretive about its product releases. Most of the rumours surround the hyped-up retina display, the debatable camera sensor sizes - 8MP or 12MP, the ambiguous processor upgrade - A5X or A6 processor, freshly leaked 16 GB flash memory chips from Hynix and a rectangular Apple-branded chip, as we attempt to take a closer look at the consolidated version of the story so far.
The convoluted features aside, there are speculations about two different models of iPad 3 or rather iPad 2S being released this year. One such rumour points to iPad mini being released much before the official release of iPad 3 in March.
If that did not confuse you, there are other rumours suggesting an iPad 4 release some time in October this year, which will actually be the major upgrade over both iPad 2 and iPad 3. In other words, iPad 3 in all probability will be a minor cosmetic upgrade over iPad 2, contrary to earlier reports and speculations.
Let's take a look at the release date rumours and the expected variant of models before we dive into the myriad of iPad 3 features fuelling rumour mills around the world.
iPad 3/iPad 2S and iPad mini or iPad 4?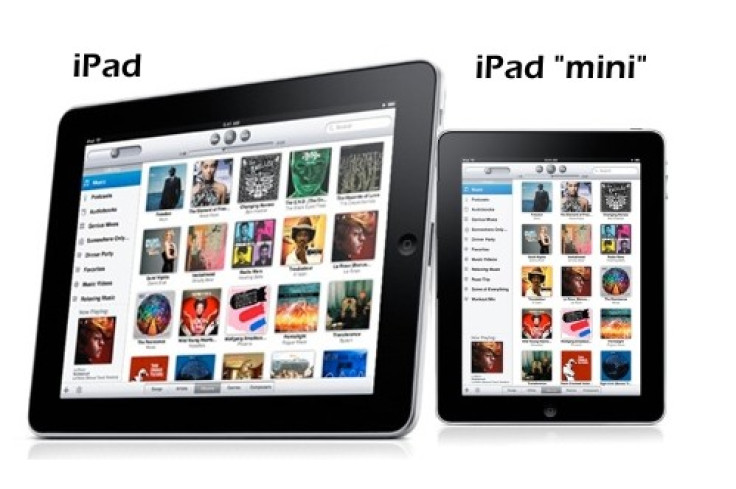 iPad 3 also owns the moniker iPad 2S, as rumours suggest it will be a minor or cosmetic upgrade over the iPad 2. Apple has already hinted at slashing the iPad 2 prices down to $399 to pose stiff challenge to its Android rivals in the higher price bracket of mid-range tablet category.
Speculations are rife that Apple will release the iPad mini at $199 to compete against the likes of Samsung Galaxy Tab 7-inch and Amazon Kindle Fire. So, expect a 7-inch iPad hitting the stores this March before iPad 3 comes out in mid-week of March. Apple is apparently trying to snatch a bit of lost market share with its mini release.
Then to top off the budget (iPad mini) and mid-range (iPad 3) releases, Apple has plans to unleash the big one - iPad 4, which will sport the same 9.7-inch display as the earlier iPads. But, the fourth generation iPad is expected to feature a number of major hardware and software upgrades designed to compete against the next generation of Android tablets, according to iPad3rumours.org.
So, if there is any truth to the rumours, there will be three iPads releasing this year within a span of six months. Well, does that sound crazy?
8MP or 12MP camera sensor?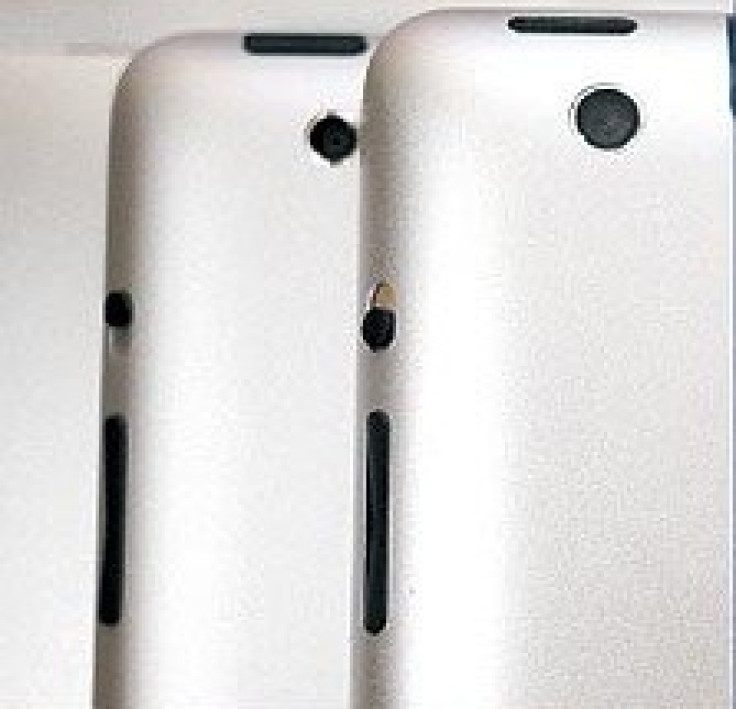 Apparently, iPad 2 had its own woes with a substandard 2 megapixel camera, which will be addressed with the release of iPad 3, with an 8 megapixel camera onboard. This is actually contrary to our earlier expectations of a 12 megapixel camera with the third generation iPad.
Leaked photos and reports from NextMedia and Apple Daily clearly suggest a slightly bigger camera lens with tapered edges along the tablet enclosure.
One might recall, the iPhone 4S too harbours an 8 megapixel onboard and iPad 3 is apparently inspired by the available technology on the famed smartphone for crafting its camera sensor. Apple is actually being smart in saving its investment for the big monster - iPad 4, which might actually flaunt the 12 megapixel camera.
A5X or A6 processor upgrade?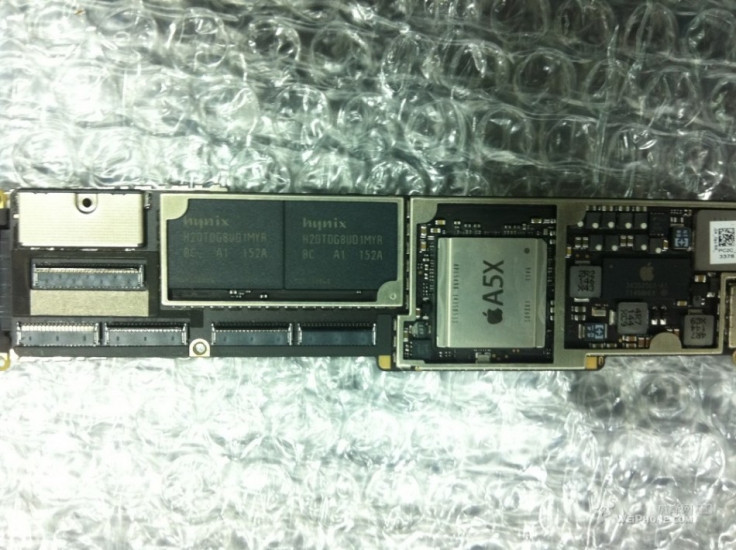 Going by rumour reports, an A6 processor is unlikely to port with the iPad 3. The production of A6 processor unit would actually cost Apple more than what it intends for a minor cosmetic upgrade over iPad 2.
So, welcome aboard the A5X processor, which is apparently a progressive upgrade over the iPad 2 processor A5. A date code of "1146" on the A5X system chip indicates that it was manufactured in the 46th week of 2011, which would correspond to November 14-20.
At the time of processor part naming releases by FBR in February, the A4 was known to be the S5L8930X, the A5 as the S5L8940X and the new iPad processor as S5L8945X.
Several other features are also visible on the logic board, including a pair of 16 GB flash memory chips from Hynix and a rectangular Apple-branded chip. That chip appears to correspond to power management chips found in previous iPad teardowns but which carries a higher part number, suggesting an upgraded part, according to Macrumours.
Latest UPDATE 1: Front Panel Glass reveals no significant changes: Round Home Button, Camera and Sensor Holes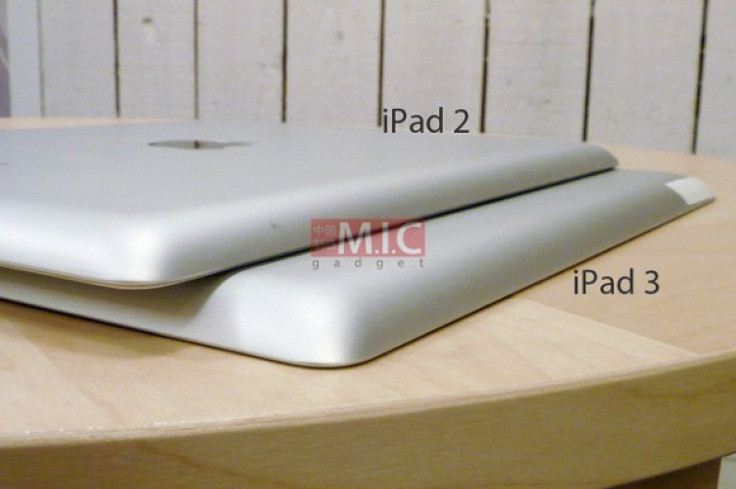 Though, there have been a myriad of iPad 3 part leaks in the past few weeks, the front panel glass is the least talked about. Chinese microblogging site Sina Weibo has revealed the leaked photos showing the front glass and digitizer assembly from iPad 3.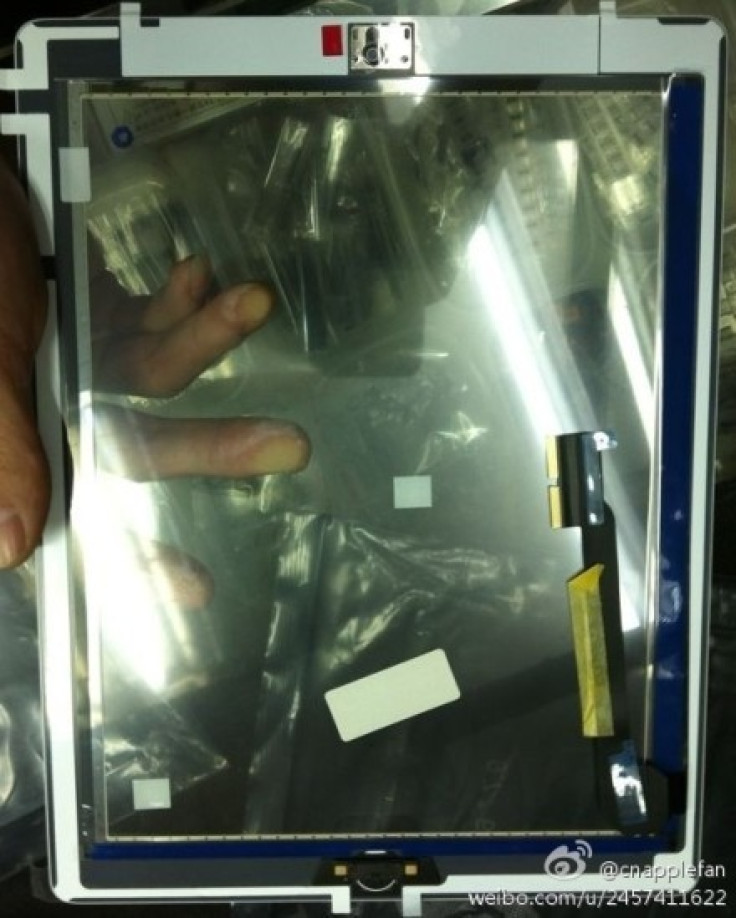 The part appears nearly identical to that of the iPad 2, with the major distinguishing feature being a relatively long ribbon cable extending up the side of the display as opposed to a shorter cable with a sideways orientation seen in the iPad 2.
Other features of the iPad 3 display include the same round home button seen in all iOS devices so far and a hole in the top bezel to accommodate both the front-facing camera and the ambient light sensor.
Another posting from the microblogger Apple.pro on site Sina Weibo claims that the A5X system-on-a-chip seen in a leaked photo has a dual-core processor and that the iPad 3 will support Siri.
The report also claims that the iPad 3 will launch with iOS 5.1 and a rear camera capable of recording 1080p video.
Finally, the posting says that the iPad 3 will launch in the U.S. in mid-March with France, Germany, Japan, and the UK to follow in April. Other markets including China and Hong Kong should see the device launch by June 1. The reliability or the source credit of that report is, however, unknown.
Latest UPDATE 2: Will Apple include Qualcomm's Gobi Chip for 4G LTE Support?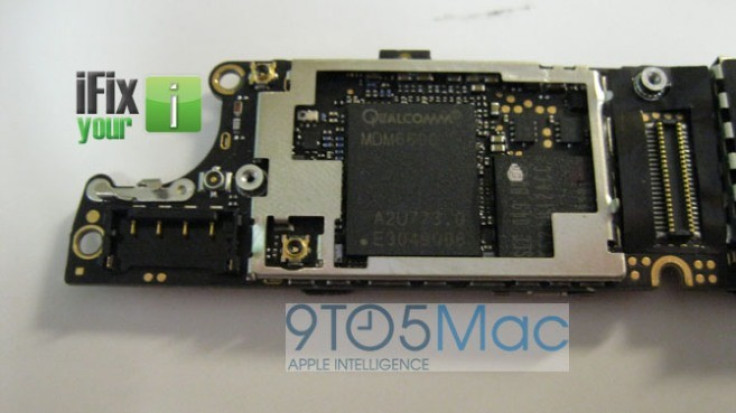 Latest reports suggest, mobile chipset maker Qualcomm is busy crafting the Gobi chip based on Gobi 4G LTE wireless baseband modems - MDM9615 and MDM9215 - that will support LTE, TD-LTE, TD-SCDMA and TDD networks.
According to Qualcomm, the new technology delivers fast LTE connectivity on FDD and TDD networks worldwide with backwards compatibility to both HSPA+ and EV-DO networks.
This will allow support for regional LTE frequencies with backwards compatibility to existing 2G/3G technologies, allowing Gobi 4G LTE devices to connect to the faster LTE network locally and stay connected to the Internet globally on 3G networks worldwide, the company has announced.
Besides, the company spilled the tidbit that Gobi will be compatible with Android, Windows and Apple iOS.
Will iPad 3 port 4G LTE?
Earlier Apple had broken its promise of including 4G on iPhone 4S and iPad 2 owing to hardware design constraints. However, this time it is evident from various sources that Apple will surely get the 4G LTE technology on one of its gadgets iPad 3 or more likely iPad 4.
Some leaked images of the back panel of iPad 3 have also fuelled predictions of 4G Long Term Evolution (LTE) support. Rumours are also rife that iPad 3 is expected to come with a new, thinner LTE chipset to offer significantly higher download and upload speed compared to iPad 2 3G HSPA/HSPA+ and CDMA/EVDO networks.
With the launch of Qualcomm's Gobi Chip, 4G LTE Support for iPad 3 (even for iPhone 5) becomes quite a distinct possibility, deem experts.
Must Read: iPad 3 Launch Rumour: Will Apple's Retail Store Launch at Harrods in London Delay the Tablet?
Must Read: iPad 3 (iPad 2S or iPad 4) Rumour Roundup: Confirmed Features and Latest Updates
Must Read: iPad 3 Display Photo Leaked: 2048x1536 Pixels Retina Screen Confirmed
Must Read: iPad 3 Launch Imminent: Other Expected iDevices in Pipeline and iOS 5.1 Upgrade Tutorial

© Copyright IBTimes 2023. All rights reserved.