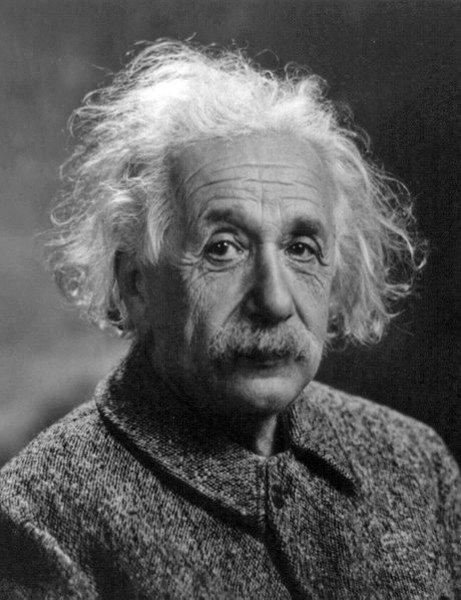 Albert Einstein's brain is going to attract more attention from the curious as the brain slides of the Nobel Prize-winning physicist have been digitised and converted as an application on Apple iPads.
The application, named NMHMC Harvey, has a cloud-based virtual microscope system that will enable iPad users explore Einstein's brain anatomy at the cellular level, according to the Chicago-based National Museum of Health and Medicine (NMHM) that developed the app.
"Neuroscientists, researchers, educators and the general public now have access to Albert Einstein's brain via this new iPad app that will allow its users to examine the Nobel Prize-winning physicist's neuroanatomy as if they were sitting in front of a microscope," a feature note about the app on NMHM's official website reads.
Einstein's brain, which was removed from his body by Dr Thomas Harvey for study during an autopsy upon his death on 18 April, 1955, has been a subject of research to understand Einstein's intelligence and genius. Harvey dissected the brain into approximately 170 parts and produced microscope slides of various parts.
"These sections were mounted on microscope slides and stained to highlight both cellular structure and nerve conductive tissue," the NMHM, which received the collection of Harvey in 2010 and obtained private funding support to begin digitising early this year, said in the note.
The first version of the app (size 0.5 MB) is available for $9.99. The app can be downloaded from iTunes; it is compatible with iOS 5.1 or above.
"This app makes available to the public the portion of the collection that has been digitised to-date. Subsequent releases of this app will add additional materials as their digitisation can be completed," the organisation said, adding that the profits from the sale of the app will be used to support several research projects at the Department of Defence's National Museum of Health and Medicine in Silver Spring, Maryland, as well as NMHM.
A few iPad screenshots below show the NMHMC Harvey collection slides in digitised form: