With just over a week to go to until an expected iPhone event, images and video purporting to show the budget iPhone 5C have appeared online.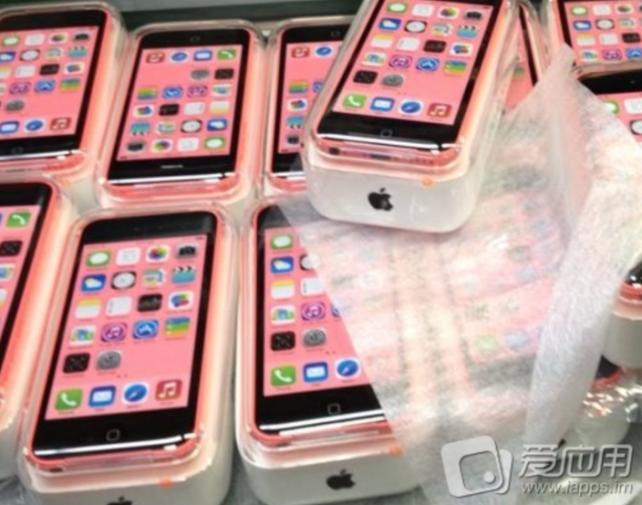 While it goes without saying that neither reported leak has been confirmed by Apple, we should only have a week to wait to see if these rumours are indeed true. Apple is expected to issue press invites on Tuesday, 3 September, to an iPhone event which is due to take place in California on 10 September.
At the event Apple is expected to launch the iPhone 5S - it's latest flagship phone - along with a second, plastic iPhone called the iPhone 5C.
Ahead of these launches we have seen numerous leaks and rumours circulating online, with a couple of more leaks appearing on Monday.
The first comes in the shape of images of the budget iPhone 5C in its retail packaging. The image (above), which first appeared on the iApps.im website, shows iPhone 5Cs in their boxes and sporting a pink casing, reinforcing rumours that Apple will launch the 'cheaper' iPhone in a range of colours.
Wallpaper
The photo also seems to indicate that the wallpaper of your iPhone 5C will initially match the colour of your case. The phone will of course be running iOS 7, which is also expected to be released alongside the new iPhones next week.
A second set of images (below) appeared on Chinese micro-blogging site Weibo and claim to show the iPhone 5C packaging material including the manual and the SIM card removal tool.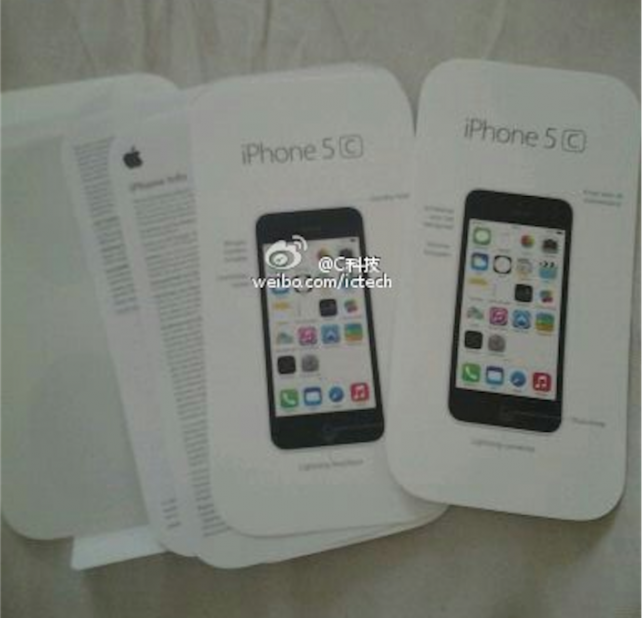 Separately a short (and poor quality) video was uploaded to YouTube claiming to show an iPhone 5C in action. The phone appears to be red in colour and the video shows the user navigating around the iOS 7 website using the Safari browser.
Numerous commentators have said that the fact the person videoing the phone doesn't show the rear of the device, or that it is actually running iOS 7, could indicate that they have simply put glossy red plastics strips around the edge of an iPhone 5 to trick viewers.
Whether or not this is in fact the iPhone 5C, or an elaborate ruse, we only have a short time to wait to see what the real iPhone 5C - and iPhone 5S - will look like.
Want to know more? Then make sure and read our full rumour round-ups of the iPhone 5S and iPhone 5C.