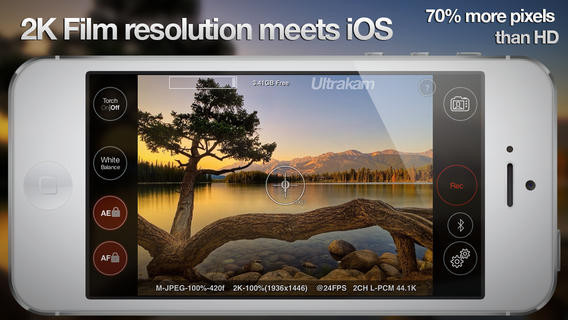 iPhone 5s is limited to capturing full HD 1080p video (1,920 x 1,080 pixels) at 30 fps, besides taking slow-motion clips at 120fps at a downscaled resolution of 1,280 x 720 pixels (720p).
However, the advent of Ultrakam app by Hassan Uriostegui enables the iPhone 5s users to capture a series of stills in short bursts and then stitch them together to make an ultra-resolution video of 2K resolution at 30 and 20fps.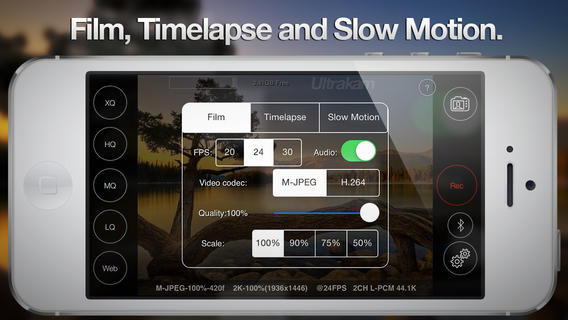 The Ultrakam app also introduces several other new features such as 24fps preset with automatically smooth rack-focus adjustment during recording.
According to The Next Web, Ultrakam shoots 2,240 x 1,672 pixel video, which translates to 75% more pixels than the regular full HD resolution of 1,920 x 1,080 pixels.
Recording a 2K resolution video at 24fps and then encoding them into Motion JPEG format in real-time consumes a lot of processing power as well as storage space. Hence the iPhone 5s comes in handy, thanks to its powerful A7 processor and 64GB of storage space which is sufficient for recording 20 minutes of 2K resolution video.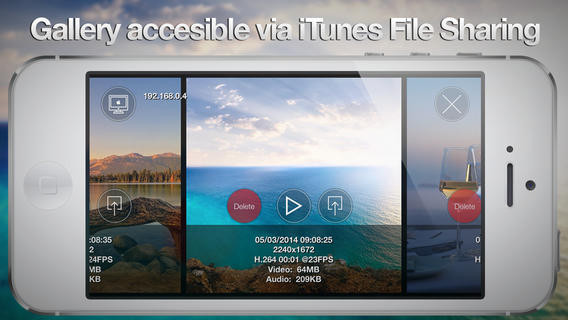 Though the Ultrakam app is also supported on the iPhone 5, iPhone 5c and iPad mini, the 2K resolution video capture will be downscaled to 20fps owing to their weaker A6 processor configuration, while the app is largely optimised for A7 devices.
In a nutshell, Ultrakam stores 2L clips in Motion JPEG or H.264 iFrame format. As Motion JPEG specifically compresses each frame separately as a JPEG image, it is known to increase file size to a large extent.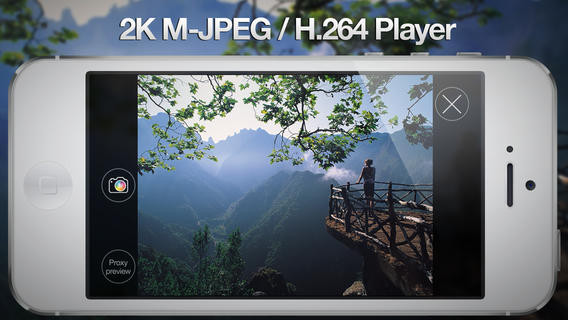 In other words, it means a sixty second 2K resolution video at 24fps will take up nearly 3GB of storage space, while a slow-motion video at 120fps is also possible on the iPhone 5s or 60fps on the older iPhone 5 or 5c.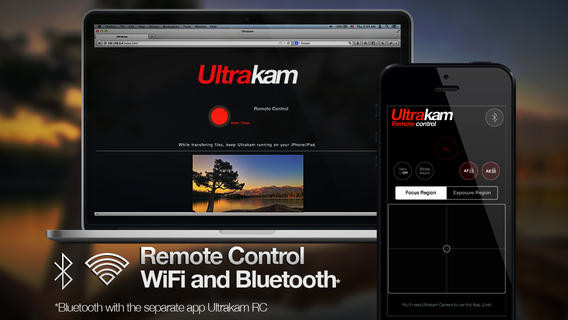 Here is the gist of Ultrakam's salient features that make it a worthy buy at just $6.99 from the App Store (limited period offer only):
Timelapse:
-2K (2592x1936) with M-JPEG or H.264 iFrame codec.
-Configurate any custom 1 second interval up to 59:59
-Select playback speed from 6, 12, 24 and 30 fps.
-Shot and remaining time indicator.
Slow Motion:
-Maximum available res of 1280x720 up to 120fps.
-Automatically convert to 12, 24 or 30fps to generate up to 10x slow motion effect
-Optionally record at the maximum speed for future processing.
White Balance, Focus & Exposure:
-Independent Focus and Exposure interest areas.
-Independent Focus and Exposure lock
-Automatic smooth rack-focus during recording.
-Familiar hold to adjust White Balance mode.
Gallery and 2K Player:
-Independent gallery to keep files organized
-Our custom player creates an AV preview composition for you at 2K
-The player supports any M-JPEG and H.264 iFrame resolution.
- Playback and audio sync as reference. It may drop frames due the heavy size of the files.
- You can export proxy version to the photo library.
Space saving:
-Easily record at proxy resolutions of 90%, 75%, 50% to save space.
-Adjust quality at 60% to disable iFrame and record mobile H.264 video.
Usability:
-Remote control recording via web (from any phone or laptop)
-HD Free space indicator.
-Drop frames alert.
Transfer:
-Files available through iTunes File Sharing or
-Access them via local WiFi using the phone as a website.
Photo and Color Correction export:
-Easily extract static frames and export them to Cinekolor app.
-Design Color Looks in Cinekolor and then export them as 3D LUTs to any high end software like After Effects, Scratch, Lustre, Nuke or Photoshop.
Watch the Ultrakam app in action in the demo videos below: