The iPhone 5s and iPhone 5c have gone on sale amid widespread stock shortages, with mobile networks complaining about limited stock of the flagship 5s model, which features a fingerprint reader.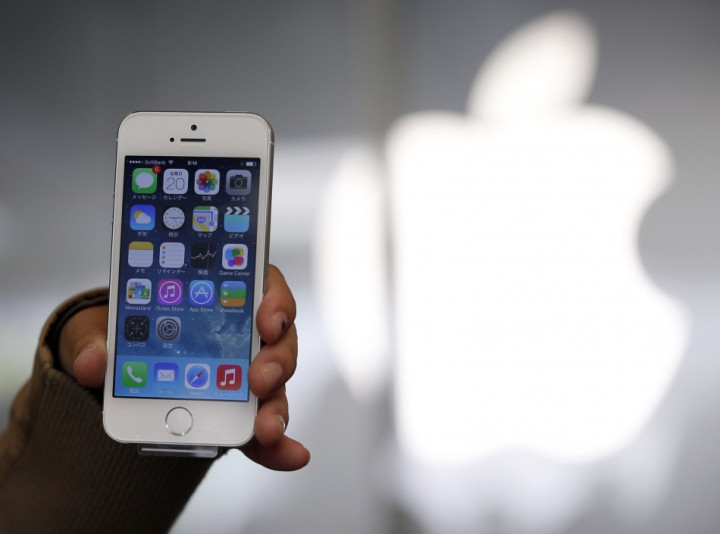 Announced on 10 September, the iPhone 5s is physically almost identical to the year-old iPhone 5, but features a faster processor, improved camera and fingerprint reader in the home button for more security.
Only hours after the new iPhones went on sale, the UK Apple Store has pushed back delivery of the gold iPhone 5s to October with the black and white versions shipping "in 7-10 days." The iPhone 5c, in all five colours, will be dispatched in 1-3 days.
Networks have admitted availability of the phone, which starts from £549 SIM-free, is severely limited. O2 said on the eve of the launch it would have no iPhone 5s phones to sell on the 20 September release date.
The network tweeted: "Get 5c instore & order 5s online & on phone. No 5s in stores but they'll order for you and say when it's in."
Clarify
To further clarify the situation, the network said in a statement sent to Pocket-lint: "We won't have iPhone 5s stock in stores to sell but customers will be able to place their order with us in-store. They can also order online or over the phone."
Customers will be able to see a demonstration of the new phone in-store, but will not be able to collect their order for "three to six weeks."
O2's problems are compounded by the fact that the iPhone 5s and 5c will not work on its new 4G network at launch, due to what industry sources claim to be a holdup with Apple's independent testing of O2's network. The devices will work on its 3G network, however, and customers will get a £5 discount from their first monthly bill by way of apology.
Sources claim the iPhones may not work on O2's 4G service until November.
Drip-fed
Various networks contacted the BBC to say Apple had delivered "crates and crates" of the cheaper iPhone 5c, which starts from £469 and is available in a range of colours, but iPhone 5s stock was being "drip-fed" into the market, leaving retailers "in the dark" about Apple's plans to replenish stock.
Both models can be ordered from Apple's website, but iPhone 5s orders will not be delivered for between seven and 10 days, while the iPhone 5c will arrived in one to three days.
A Vodafone spokesperson told the BBC that the network will have iPhone 5s and iPhone 5c stock in its retail stores from day one, adding: "We are doing as much as we can to ensure every store has every configuration [of phone]. We will be very open with our customers about what we have available to them"
Vodafone told IBTimes UK that the phones are selling "very quickly" but the network has "good stock" of various storage options, and through telesales its staff will be kept up-to-date of how much stock each store has.
An estimated 1,000 people queued up outside Apple's flagship Regent Street and Covent Garden shops in London, with a handful arriving five days earlier to secure their spot at the front of the queue. Although a familiar crowd of Apple fans took up the first dozen places at the Regent Street store - and camped out in a modified greenhouse - other queuers said they were there to buy phones which would be sold on for a profit in countries where they are not yet available.
One queuer told IBTimes UK he would receive payment of around £200 for spending a night outside the store and collecting two iPhones, which he believed would be shipped abroad the following day.