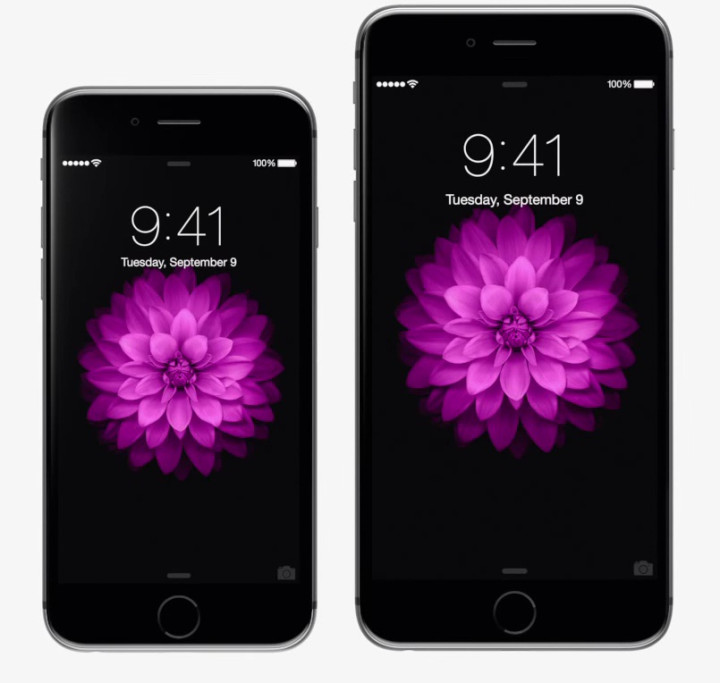 Apple iPhone 6 and iPhone 6 Plus powered by the latest A8 processor have topped the performance benchmark charts in the latest series of tests conducted by reputed hardware review website, AnandTech.
The tech website's founder, Anand Lal Shimpi, had recently signed a secret project with Apple as the company seems to be taking the benchmark standards of AnandTech quite seriously and the results are already there to see in the test results.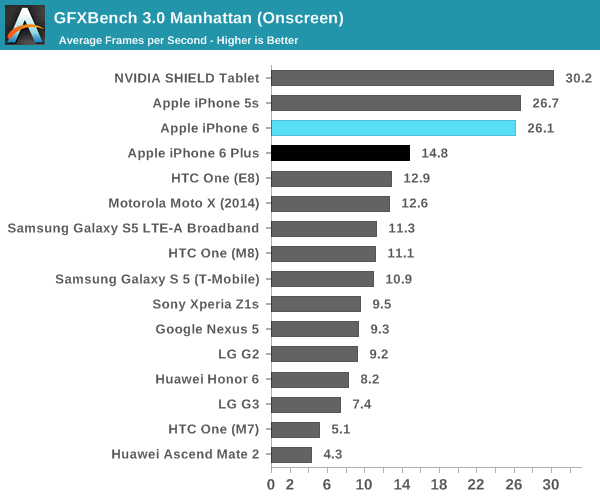 According to the graphics benchmark test, the iPhone 6 seems to be a tad slower than its predecessor (iPhone 5s) owing to its higher screen resolution.
This translates to additional overhead on the processor as the rendering has to be down-sampled from 2,208 x 1242 pixels to 1,920 x 1,080 pixel resolution in order to fit the iPhone 6's five-in screen.
The overhead involved in processing additional number of pixels on a bigger screen for down-sampling cannot be avoided, as iOS is unable to adapt to arbitrary resolutions and display sizes, according to AnandTech.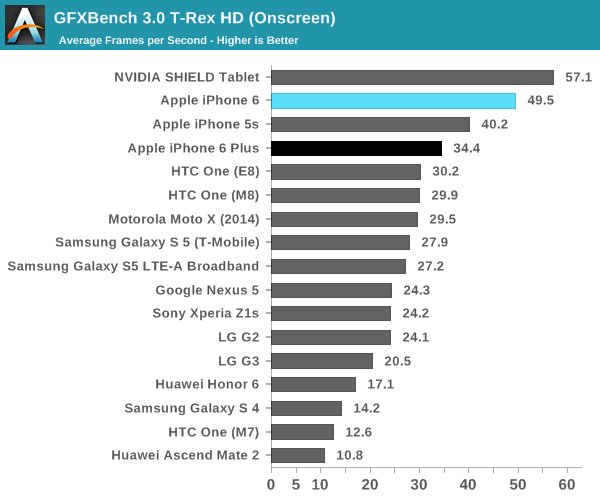 Apple seems to enjoy an upper-hand over the rivals given its unified integration of native chips, operating system, services, apps and hardware components such as M8 motion coprocessor and the display assembly.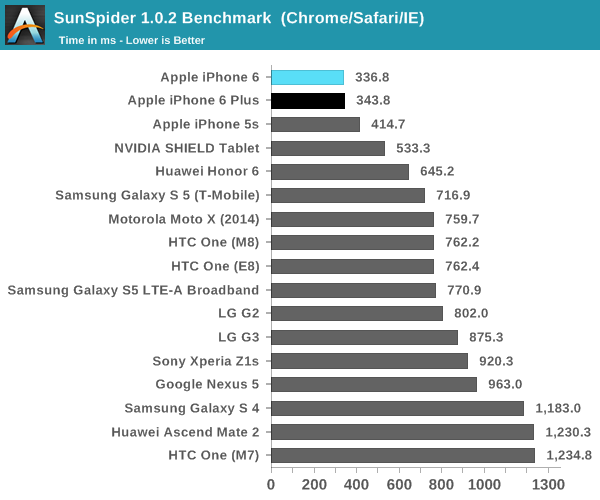 The result would be a more power efficient hardware that responds well in real-life tests such as responsiveness of the touchscreen, the speed of loading apps into memory, and improved visual effects and design aspect of UI elements.
The benchmark report suggests that despite shipping a smaller 1810mAh battery with just 3.82V nominal voltage, the iPhone 6 battery is designed for extended battery life in a sleek footprint; which enables it to perform better than its rivals at peak processor loads.
The battery life test results (below) clearly indicate the dominance of iPhone 6 and iPhone 6 Plus in comparison to their predecessor iPhone 5s which is powered by the A7 processor.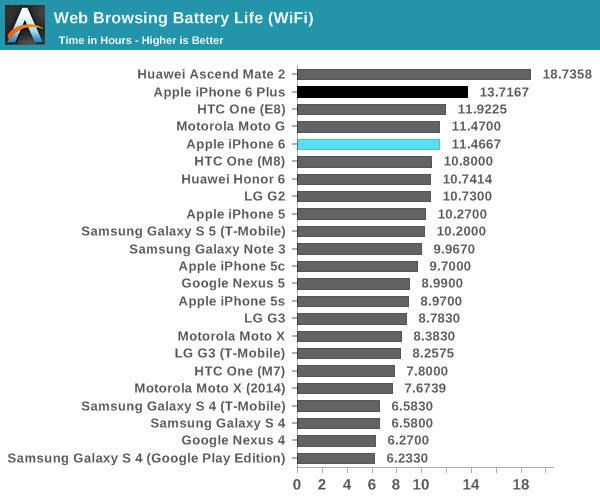 The iPhone 6 scores fifth position behind the Motorola Moto G in the battery life test which is a remarkable feat given its smaller battery.
The iPhone 6 Plus, however, comes second behind its nearest rival, Huawei Ascend Mate 2, which is understandable given its bigger 2910mAh battery.
It is ascertained that the A8 processor acquires enhanced power efficiency from the newly introduced 20nm process technology by Taiwan Semiconductor manufacturing Company (TSMC) which is in contrast to 28nm A7 chip that is 13% larger than the A8.