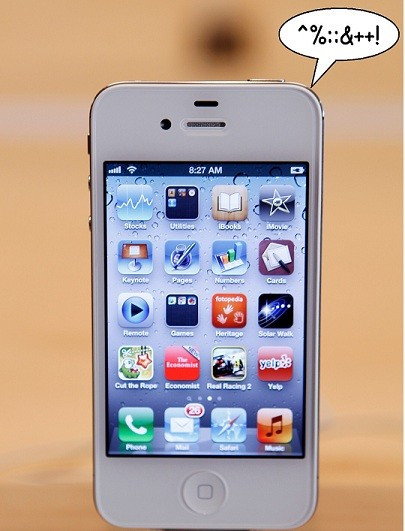 Apple's latest smartphone has proved that it is not only online bullies you have to be wary of when using technology after an errant iPhone 4S told a young boy to "Shut the f*** up, you ugly t**t" when he tried out the handset at a Tesco superstore.
Charlie Le Quesne was checking out the new gadget's Siri voice assistant system, which answers spoken questions, at a Tesco branch in Coventry when it responded with the profanity-filled insult.
The smartphone's Siri came back with the offensive response after the 12-year-old innocently asked it: "How many people are there in the world."
Charlie's horrified mother Kim told the Sun newspaper she was shocked by the "filth" coming out of the handset.
"I thought I must be hearing things,2 she said. "So we asked again and the same four-letter stuff blared out.
"I asked for the manager and after staff heard it they agreed to unplug it."
Apologetic store staff claimed that pranksters must have tampered with the phone's set-up but Le Quesne, a nursery worker, insisted that she could not see a funny side.
A Tesco spokesperson said: "We have arranged for the handset to be sent for diagnostic testing and we will investigate this issue as a matter of priority with Apple."