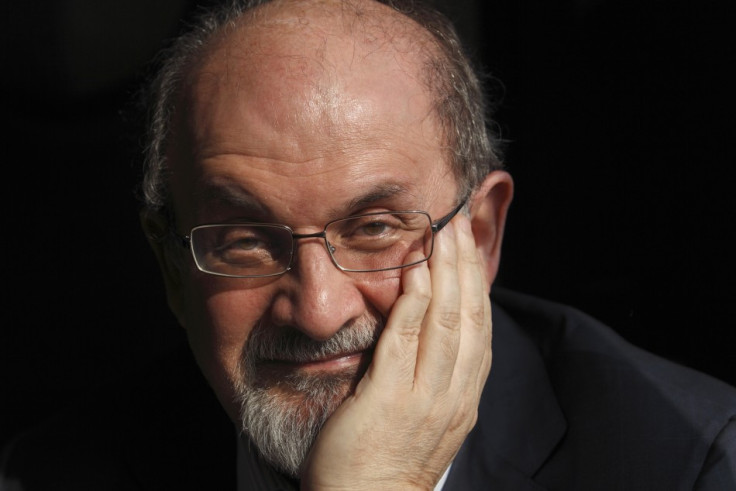 Iran has decided to boycott the Frankfurt Book Fair miffed at the invitation to author Salman Rushdie, whose novel The Satanic Verses, it believes, depicted Islam's prophet Muhammad in a disrespectful manner. The Iranian government said it "strongly protests" the invitation of Rushdie and has urged other Muslim nations to boycott the largest book fair in the world. The 68th Frankfurt Book Fair is to be held from 19 to 23 October.
The Iranian foreign ministry said the fair had "under the pretext of freedom of expression, invited a person who is hated in the Islamic world and create the opportunity for Salman Rushdie ... to make a speech", according to Agence France-Presse.
"Fair officials chose the theme of freedom of expression, but they invited someone who has insulted our beliefs," Iranian deputy culture minister Abbas Salehi was quoted as saying by The Guardian.
"We very much regret the Iranian Ministry of Culture's cancellation. The Frankfurt Book Fair is a place of dialogue. At the same time, we hope that this year's cancellation is just a brief interruption in the existing conversations and that we can continue to expand on the established relationship," Juergen Boos, director of the Frankfurt Book Fair said.
"Nevertheless, for us, freedom of expression is non-negotiable. We must not forget that Rushdie is still being threatened with death for his work," he added. Even though Iran has boycotted the fair, organisers have confirmed the participation of around 10 Iranian publishers at the event.
In 1988, the founder of the Islamic Republic of Iran, Ayatollah Ruhollah Khomeini, issued a fatwa (religious decree) calling for Rushdie's killing, following the publication of The Satanic Verses. The writer went into hiding soon after, and was later placed under police protection in the UK. The fatwa has not been lifted, despite the passage of time.