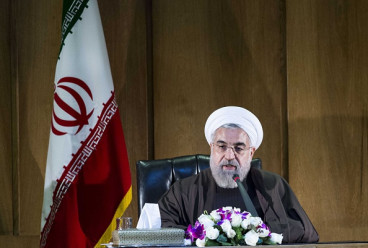 For a decade, Iran's lies about its nuclear weapon plans and threats to Israel made the country a pariah. Now a nuclear agreement with the West looks set to bring Iran back into the global fold.
Israel and Saudi Arabia are dismayed, but for Iran and global consumers the peace dividends are potentially big. Iranian oil could tend to keep global oil prices on the slide. That means the West stands to gain while oil exporters lose more of their economically-disruptive clout.
The Iran nuclear accord that has been agreed in principle is the result of many years of difficult, often interrupted negotiations. It was Iranian dissidents who in 2002 revealed the existence of two hidden nuclear facilities and Iran's nuclear bomb plans.
Iran's relations with the West were so bad that an invasion of the country by the US was often rumoured. The US Federation of American Scientists estimated in a 2012 report that an invasion and occupation of Iran would cost the global economy almost $2trn (£1.3tr, €1.8tr) in the first three months alone. That the world has moved away from outright conflict must be welcomed.
Yet Iran's rapprochement with the West is certainly not universally welcome. Benjamin Netanyahu, the Israeli prime minister, warned that Iran "will receive hundreds of billions of dollars with which it can fuel its terror machine". Saudi Arabia and other Sunni states will also see Iran's restored links with the West as dangerous. Their fear is Iranian involvement in Shiite conflicts with Sunnis in the region.
There can be no doubt that the West will have to be vigilant. Iran's reincorporation in the global economy will have to go hand-in-hand with close scrutiny of the country's political activities in the Middle East and beyond. But an Iran that is no longer alienated from the West may be easier to monitor than an isolated pariah.
For an Iranian economy with annual GDP of about $400bn – similar to Austria – the opportunity to rejoin the global economy is a liberation. Economic growth is certain to be rapid. Peace with the West is going to feel a lot better than perennial conflict.
Iran's reinsertion in the global economy, meanwhile, looks significant. One impact has been felt immediately: a 2% fall in global oil prices to $57 per barrel for Brent crude in the wake of today's deal. Iran has been storing oil in tankers. It can quickly be sold on global markets. But the more important effects will come over time as Iran restores its oil facilities to full production.
Iran has been exporting less than 1.5 million barrels per day of oil. In a matter of months the country has said it should be able be able to raise its output by about half a million barrels per day. In a year the production increase could be twice that.
These increases are large enough to matter globally. According to the International Energy Agency total global oil supply rose by 2.3 million barrels per day in 2014. One million additional barrels of supply from Iran in a year could help to keep the downward pressure on global oil prices.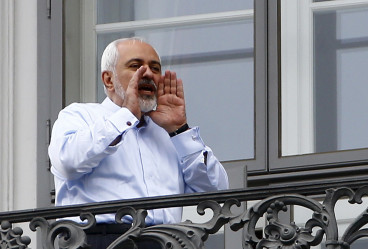 Rising crude supply from US shale and OPEC nations that are mostly in the Middle East have already been lubricating the oil price slide. OPEC output rose by 340,000 b/d in June to 31.7 million b/d, a three-year high, led by record high output from Iraq, Saudi Arabia and the United Arab Emirates. Global oil prices, meanwhile, are at a three-month low.
In the longer term, Iran's impact could be still greater.
Three decades ago Iran exported 6 million barrels per day. The fresh investment that could follow its rapprochement could add further supply to global markets.
For consumers around the globe this could matter a lot. During much of the Great Recession global oil prices exceeded $100 per barrel, treble the sub-$30 level that prevailed for most of 2000 to 2005. Burst house bubbles may have been the main problem. But high fuel prices also helped to depress Western growth.
Iran's re-emergence might help reinforce the trend to lower oil and fuel prices. For US shale producers, for global oil exporters and for the oil major that constitutes a risk. But for most consumers and for global economic growth it's good news. Peace with Iran could have its dividends.
---