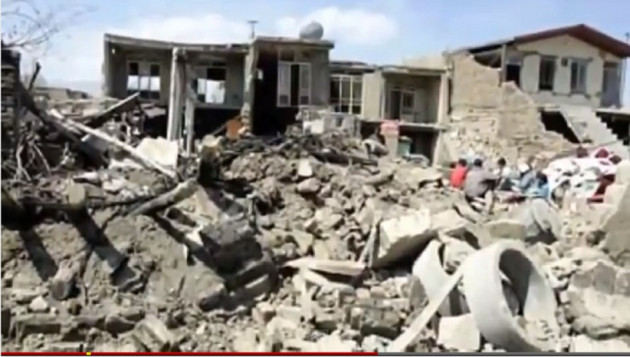 Two powerful earthquakes rattled villages in north-west Iran killing over 220 people and injuring scores of others.
Up to 220 people have been dead and 1,500 injured, according to an IRNA report quoting officials.
The death toll is expected to rise as authorities are yet to determine the magnitude of the devastation in several remote villages which remain inaccessible.
"Unfortunately there are still a number of people trapped in the rubble but finding them is very difficult because of the darkness," national emergency head Gholam Reza Masoumi told Iran's Fars news agency.
The first quake with a magnitude of 6.4 and a depth of 6.2 miles struck 37 miles north-east of the city of Tabriz. The epicentre of it was a region between the towns of Ahar and Haris, about 200 miles north-west of the capital Tehran.
The second quake struck 29 miles north-east of Tabriz nearly 11 minutes later. According to the USGS, it had a magnitude of 6.3 and a depth of 6.1 miles.
The region also witnessed at least 40 aftershocks forcing thousands of people to sleep outside their homes, in parks and open spaces.
The quake destroyed at least six villages completely and rattled nearly 60 villages including the towns of Ahar, Haris and Varzaqan in East Azerbaijan province.
The mountainous region of East Azerbaijan province shares its borders with Azerbaijan and Armenia to the north. The city of Tabriz, its capital, is a trading hub but is far from major oil-producing areas and known nuclear facilities.
Television footage from the region showed scores of dead bodies covered in white cloth lying on the floor of morgues and medical staff attending to the injured in open air.
Iran is situated on the seismic fault lines that are prone to earthquakes. Up to 26,000 people lost their lives when an earthquake of magnitude 6.6 ravaged the historic south-eastern city of Bam in 2003.