Iran elections 2016: President Rouhani texts citizens 'dear people of Iran, the country needs your vote'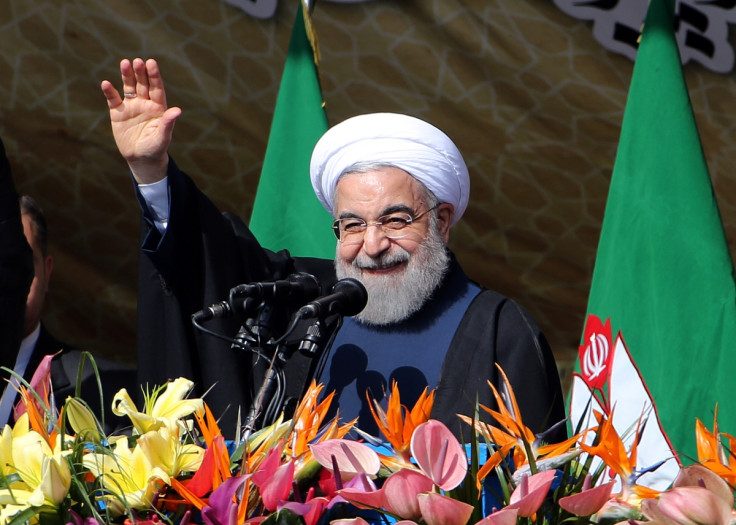 Iranian president Hassan Rouhani has issued a reminder to citizens to vote in the upcoming elections on 26 February, reaching out to people via text message. On the last day of campaigning, on 24 February, his message asked voters to help choose "a hopeful future" for the country.
His text said: "Dear people of Iran, the country needs your vote. Let's decide on a hopeful future for Iran on Friday."
It comes as some young people said they would not be voting at all, preferring instead to campaign for regime change. But it is not an unusual way of election campaigning in the Islamic Republic, where apps such as Telegram have been used by political parties and candidates to get their messages across to the masses.
However, with many political activists reportedly using the app to campaign where they have not been permitted to do so on the streets, Rouhani on 21 February announced there had been a committee set up to investigate possible illegal activity in the social messaging forums, AP reported.
It is not yet clear what the illegal activity may constitute but it is not an unusual move for Iran to want to oversee the use of a social media app. Access to Facebook and Twitter is blocked in the country, and has been since after the results of the 2009 elections, when the platforms were used to circulate footage of the shooting of a protester.
Iranians were able to access the sites for a few hours without using a proxy site in 2013, with many believing the newly elected Rouhani was relaxing the rules on social media, but it was blamed on a glitch and Iran soon blocked the sites again.
© Copyright IBTimes 2023. All rights reserved.