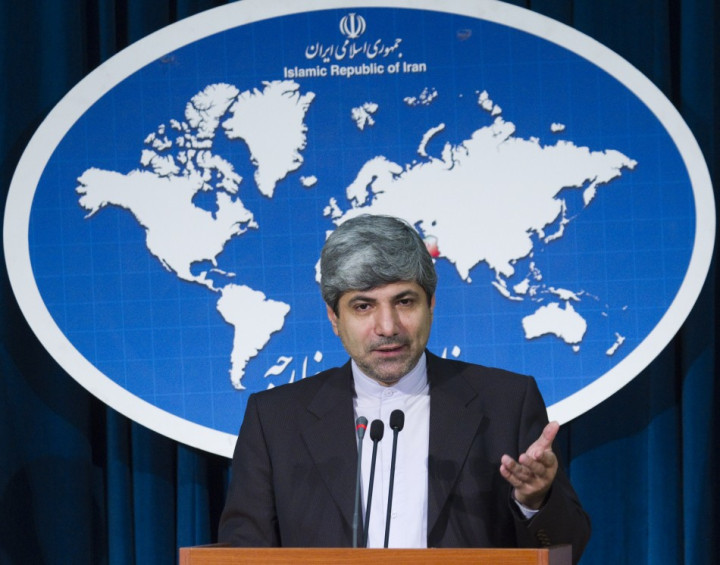 Iran has hit back at the EU over the recently imposed sanctions saying they will not bring Tehran to its knees.
A day after the Union tightened its screws on Tehran over the nuclear programme, the Iranian foreign ministry said the sanctions were inhumane.
Foreign ministry spokesperson Ramin Mehmanparast reiterated that the sanctions will not force his country to halt its nuclear programme, which Iran claims, is only for peaceful purposes.
Indicating that Tehran has ways to beat western economic pressures, Mehmanparast ruled out any rollback of the present nuclear enrichment programme.
"They cannot force the Iranian nation to surrender and withdraw," said Mehmanparast. "This sort of acts will encourage the Iranian nation to continue on its way, strongly."
As Israel rejoiced over the sanctions, the Iranian spokesperson described the EU sanctions as "illegal, unwise, and inhumane".
"We think the error in calculation which these countries are pursuing will distance them from a favourable result. We recommend that instead of taking the wrong approach and being stubborn and using pressure...with a logical approach they can return to discussions," said Mehmanparast.
Appearing on state television, Mehmanparast accused the US of using the nuclear programme as a pretext to extend its hegemony over Iran.
"These sanctions are adopted under the pretext of Iran's peaceful nuclear activities... but even if our nuclear issue is resolved, these countries will certainly use other excuses to put pressure on us."
But experts believe the sanctions could severely hit Iran as its oil industry, the backbone of the country's economy, is one of the prime targets of the curbs.
According to Reuters, the National Iranian Oil Company, one of the biggest exporters of crude, is among companies whose assets will be frozen.