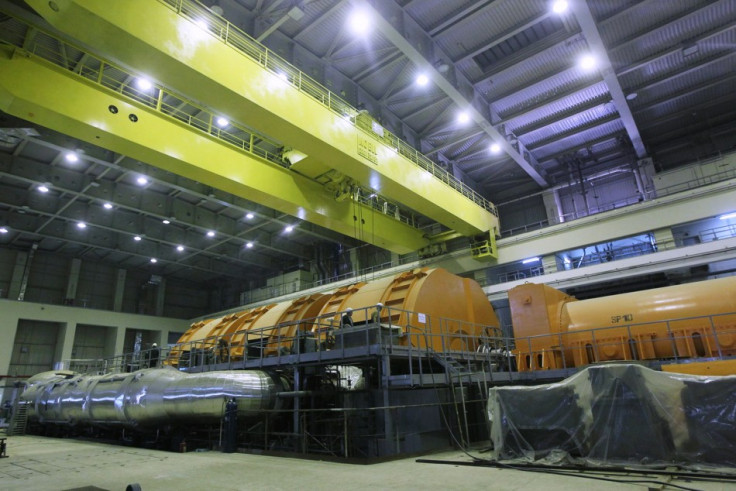 A cameraman who accompanied Iranian President Mahmoud Ahmadinejad during a recent visit to the US is reported to have defected and leaked important secrets about Iran's nuclear programme.
Hassan Golkhanban was working as a cameraman for the Iranian News Network and was part of a 140-member crew that travelled to the US for the recent UN session.
After the UN events, Golkhanban did not return to Tehran with the crew and was reported missing. According to a report by the Israeli news agency Debka, he had defected and was in the custody of US intelligence, to which he divulged secrets connected with Iran's nuclear programmes.
Golkhanban, who is in his 40s, is believed to have asked the US government for political asylum. Golkhanban's wife and two children also fled Iran earlier on the pretext of a tour.
He was one of Ahmadinejad's closest aides and is said to have carried two suitcases full of exclusive footage. As he was travelling with the president his luggage was not searched.
"Among them are exclusive interior shots of the Natanz nuclear complex, the Fordo underground enrichment plant, the Parchin military complex and the small Amir-Abad research reactor in Tehran," said the report.
Western leaders have been tightening the screws on Iran over its alleged nuclear programmes, saying its ambitions are a threat to peace in the region. Tehran has maintained its programmes are for peaceful domestic purposes.
An unnamed source also was quoted in the report, saying, "Some of the film depicts Revolutionary Guards and military industry chiefs explaining in detail to the president or supreme leader the working of the secret equipment on view".
If the reports turn out to be true, the US will have a clear tactical advantage over Iran, which could play an important part in curbing Iran's nuclear growth.
Iranian officials have remained tight-lipped over the reported defection and leaked footage.