Iran's medium-range ballistic missiles are designed to hit Israel, the commander of the Revolutionary Guards' missile battery was quoted as saying, after launching two missiles in a test.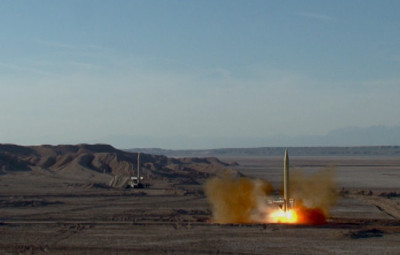 "The reason we designed our missiles with a range of 2,000km (1,200 miles) is to be able to hit our enemy the Zionist regime from a safe distance," Brigadier General Amir Ali Hajizadeh was quoted as saying by the ISNA agency.
According to reports, the phrase "Israel must be wiped out" was written in Hebrew on the missiles. Such inscriptions have been emblazoned on missiles fired in past by Iran, but this test comes as the country recently signed a nuclear deal with world powers.
The semi-official Fars News Agency said the missiles were fired from Iran's eastern Alborz mountain range at a target some 1,400km away in the Sea of Oman. Tel Aviv and Jerusalem are around 1,000km away from parts of Iran.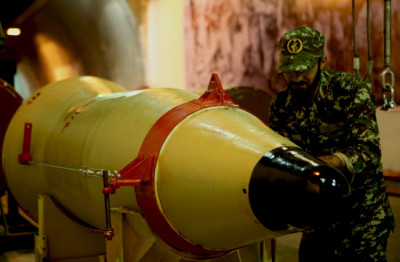 Hajizadeh stressed Iran would not fire the missiles in anger or start a war with Israel. "We will not be the ones who start a war, but we will not be taken by surprise, so we put our facilities somewhere that our enemies cannot destroy them so that we could continue long war," he stated.
Israel's Foreign Ministry declined any comments. The country, believed to have the only nuclear weapons arsenal in the Middle East, has repeatedly threatened to take military action against Iran's nuclear facilities.