Iranian President Hassan Rouhani addressed the crowds which filled Tehran's Azadi (freedom) square to commemorate the 37th anniversary of the Islamic revolution. Iranians celebrated the revolution with the traditional anti-US and anti-Israel slogans, while burning the two countries's flags.
Some protesters made a point of taunting the United States. A group of demonstrators reconstructed the scene of 10 American sailors kneeling in Iranian custody. The sailors were captured after two of their boats mistakenly entered Iranian territorial waters; they were released the next day. Authorities also displayed an array of weaponry and military hardware, including the Emad long-range ballistic surface-to-surface missile and a version of the Shahed drone which flew over a US aircraft carrier in the Persian Gulf.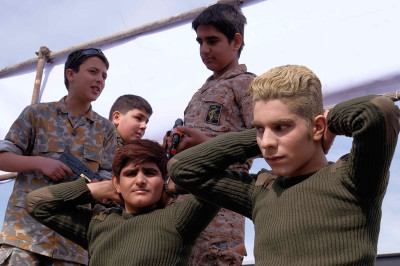 In 1979, Ayatollah Ruhollah Khomeini, often referred to as Ayatollah Khomenei, led a revolution against the Westernisation efforts of the Shah, a dictatorial monarchy who was perceived by many as a puppet of a non-Muslim western power, namely the United States, whose culture was contaminating that of Iran.
Among other things, the Shah's regime was considered oppressive and corrupt, suffering from basic functional failures. The Shah had a significant influence on the majority of Iranians, who tended to be great traditionalists and were alienated from any process of Westernisation.
The Iranian Revolution on 11 February 1979 saw the fall of Mohammed Reza Shah Pahlavi, who had been the Shah of Iran from 1941.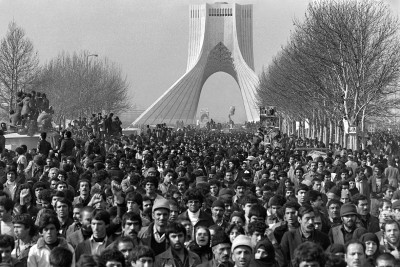 The anniversary came amid intense infighting after the powerful Guardian Council barred the moderate candidates from running for parliament and the Assembly of Experts, which will choose the country's next supreme leader.
"Political factions should put aside any confrontation... we need consensus now," Rouhani told the Tehran crowd. "Don't turn your backs on the ballot boxes."
Iran's Parliamentary elections will be held on 26 February to elect both the Islamic Consultative Assembly and the Assembly of Experts. It will be the first time the two bodies are elected simultaneously.