The lifting of sanctions on Iran as a result of its nuclear deal with world powers could result in a huge tourism boom. Iran made it on to the top destination lists of major publications such as The Financial Times and The Guardian in 2015 thanks to sights that include 2,500-year-old ruins at Persepolis near Shiraz and 16th-century Islamic architectural gems in Isfahan.
The World Travel Market 2015 Industry Report said Iran was set to become a tourism hotspot. However, it will be some time before the country becomes a mainstream destination given strict Islamic regulations and the long-term effects of sanctions that mean the industry has to rebuild itself. Under Iran's Islamic Sharia law, imposed since its 1979 Islamic revolution, women are obliged to cover their hair and body, unmarried couples may not share a hotel room and alcohol is banned. Western credit cards also don't work, meaning foreigners have to bring cash.
Adventurous tourists are already rushing to discover the riches the country has to offer, including ancient ruins, pristine beaches and popular ski resorts. In this gallery, IBTimes UK presents 30 photos of beautiful sights that should be on every itinerary.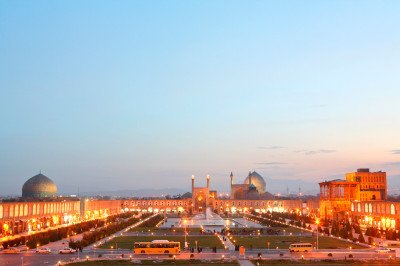 In July 2015, the Foreign Office relaxed its travel advice for Iran, saying it now considers the vast majority of the country safe for British travellers. However, tourists are warned not to venture into border areas with Iraq, Afghanistan and Pakistan. See the FCO website for the latest update.