Iran: Supreme Leader Ayatollah Ali Khamenei bans negotiations with the US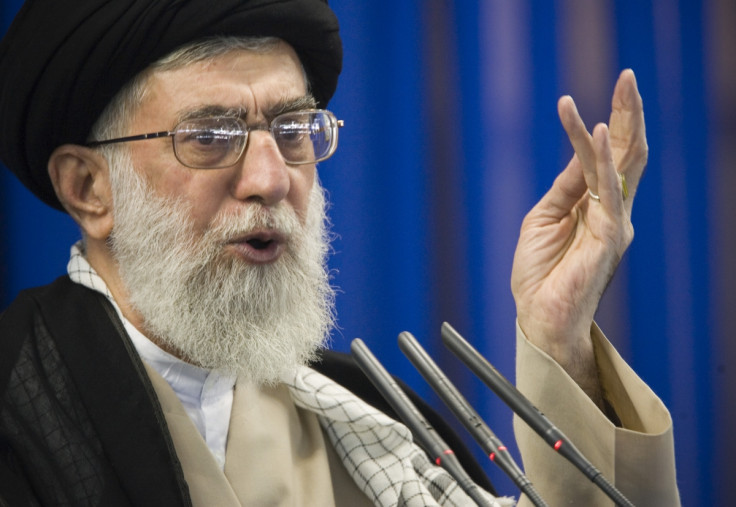 Iran's Supreme Leader Ayatollah Ali Khamenei has prohibited any further negotiations between Iran and the United States, after the US, Germany, France, Britain, China, Russia and Iran reached a landmark nuclear deal in July.
Although it was reported Khamenei, the highest authority in the Islamic Republic, supported the negotiations, he never publicly endorsed the agreement, which had brought by a decade-long standoff. Following the deal, he said there would be no more talks between the US and Iran, but he did not outright ban negotiations.
"Negotiations with the United States open gates to their economic, cultural, political and security influence. Even during the nuclear negotiations they tried to harm our national interests," Khamenei was quoted as saying on his website. "Our negotiators were vigilant but the Americans took advantage of a few chances."
His decision will certainly impede the country's moderate President Hassan Rouhani's' hopes of ending Iran's decade-long diplomatic and economic isolation.
Rouhani has been very public about wanting to hold talks with the US on how to solve the Syrian conflict, in which they both back opposing sides.
Russia, a top ally of Syrian President Bashar al-Assad, has been conducting air strikes against Islamic State (Isis) targets in Syria and is allied with both Iraq and Iran. US President Barack Obama criticised the Russian bombing campaign in Syria, declaring it was driving moderate opposition underground and "only strengthening" IS.
© Copyright IBTimes 2023. All rights reserved.