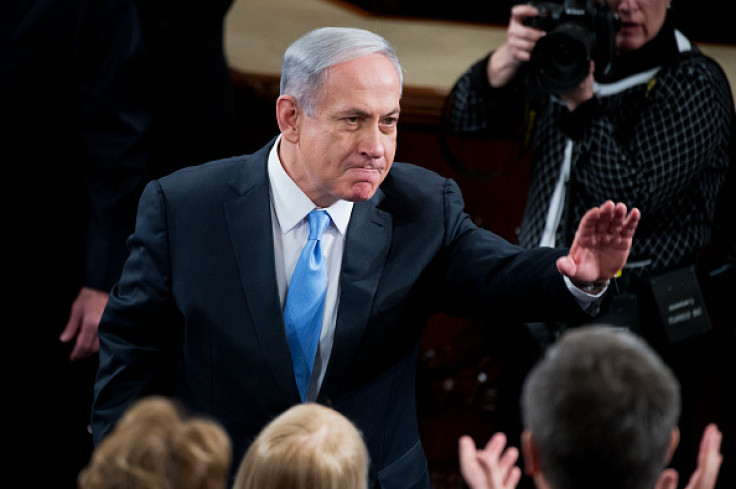 Iran denounced Israeli Prime Minister Benjamin Netanyahu's speech to the US Congress on the Iranian nuclear program as repetitive and deceitful, state news agency IRNA said.
In a statement, foreign ministry spokeswoman Marzieh Afkham rejected as "very repetitious and boring Netanyahu's continuous lie-spreading about the goals and intentions behind Iran's peaceful nuclear program."
Afkham said Netanyahu's speech was a "sign of weakness" and reflected the isolation of "radical groups" in Israel.
She was further quoted as saying the anti-Iranian policy, "is facing serious problems because of the continuous talks and Iran's serious determination to overcome this fabricated crisis."
Iranian Supreme Leader Ayatollah Ali Khamenei tweeted that "US officials are obliged to show consideration for Israel & cover up its crimes."
While Iran defends its nuclear program saying its only for civilian purposes and not to make bombs, Netanyahu has warned US President Barack Obama that any nuclear agreement with Iran could be a "countdown to a potential nuclear nightmare [by a country that] will always be an enemy of America."
"Iran's founding document promises the pursuit of jihad, and states are collapsing across the Middle East," Netanyahu said in his speech to the US Congress, reported France24 News.
"That deal would not prevent Iran from acquiring nuclear weapons, it would guarantee it—lots of them. This is a bad deal. It's a very bad deal. We're better off without it."
Shortly after Netanyahu's speech, President Obama said the Israeli Prime Minister failed to offer "any viable alternatives" to the present negotiations with Iran.
"As far as I can tell, there was nothing new," Obama told reporters at the White House.
Meanwhile, House Minority Leader Nancy Pelosi referred to the speech as insulting to all the past US efforts to support Israel.
"I was near tears throughout the prime minister's speech—saddened by the insult to the intelligence of the United States as part of the P5 +1 nations, and saddened by the condescension toward our knowledge of the threat posed by Iran and our broader commitment to preventing nuclear proliferation," said Pelosi, reported The Wall Street Journal.
Iran is presently in negotiations with six world powers; the US, UK, France, Germany, Russia and China, with an end-June deadline to reach a nuclear deal.