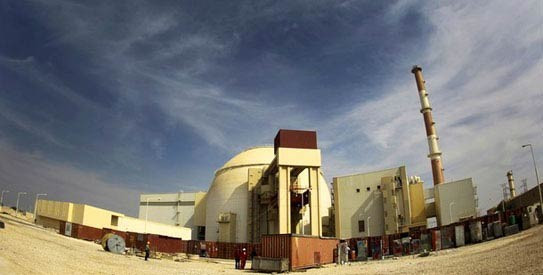 The nuclear arm of the UN, the International Atomic Energy Agency (IAEA), is confident of holding more talks with Iran in the near future despite the previous meetings ending up without any result.
IAEA's Director General Yukiya Amano has said the agency is firmly committed to taking the dialogue forward to end the deadlock.
While speaking at an annual gathering of IAEA's member states, he did not elaborate on the proposed meeting. The latest round of talks held in August 2012, like the earlier ones, proved to be ineffective.
"We will continue negotiations with Iran on a structured approach to resolving all outstanding issues. I hope we can reach agreement without further delay, to be followed by immediate implementation," said Amano.
Iran's nuclear chief Fereydoun Abbasi-Davani, who is due to speak later, was also present at the meeting.
Abbasi-Davani is most likely to defend Tehran's nuclear programme and is expected to explain his country's need to enrich uranium to fuel the reactors.
International bodies fear the enrichment could be used to produce nuclear warheads but a defiant Tehran insists it is only for peaceful purposes. Not less than a week ago, the IAEA passed a resolution asking Iran to immediately halt its uranium enrichment programme, calling it a serious concern.
Reports suggest that Abbas-Davani will meet EU Foreign Policy Chief Catherine Ashton in the next few days, although it is not yet official.
Both sides are reported to be desperately looking for a breakthrough which has been elusive despite several rounds of discussions.