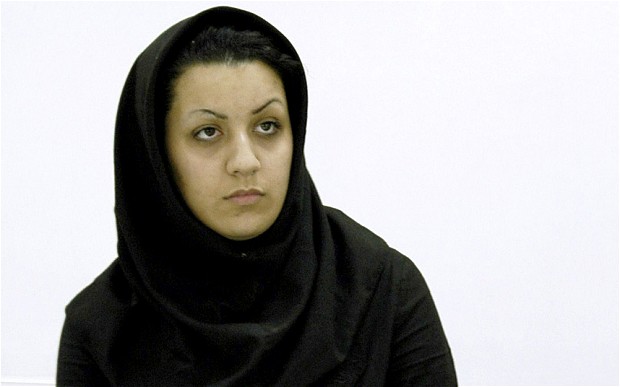 Iran has postponed the execution of a woman charged with the murder of a man who she said tried to rape her.
According to a Fox news report, the government halted the execution which was due to take place today, (Tuesday, 30 September). No further comments were given on the reasons why or a new date for the execution.
Rayhaneh Jabbari, 26, was arrested in 2007, after she had killed a member of the Iranian Intelligence Services, Morteza Abdolali Sarbandi.
According to Rayhaneh, who worked as an interior designer, the two met in a coffee shop. The man approached her after he had overheard a work-related conversation she was having on the phone.
Interested in her work, the two arranged a meeting to discuss a possible renovation project on Sarbandi's office.
On the day of the meeting, Sarbandi picked up Jabbari in his car and they headed to what Jabbari thought was the man's office.
However, the man drove to a house. When the two entered the building, Sarbandi locked the door and allegedly tried to sexually assault Jabbari.
The two engaged in a scuffle which resulted in Jabbari stabbing the man, who bled to death.
On a table in the house were placed two glasses containing liquid, which lab analysis later revealed contained sedatives.
Jabbari's case has sparked worldwide outrage, with nearly 192,000 people signing a petition to save the woman's life.
Iran's government previously postponed her execution in April 2014.