At least 21 countries were known to have carried out executions in 2012, according to Amnesty International.
Here is a list of the five countries with the highest rates of capital punishment.
China
Since its 2009 report, Amnesty International stopped publishing its estimates on the use of the death penalty in China, where such data are considered a state secret. However, Amnesty believes that thousands of people were executed in China in 2012.
However researchers are now using reliable media sources and human rights groups - rather than official government sources - to estimate the number of executions in China, the National Geographic has reported.
Iran
More than 314 executions were carried out in Iran in 2012, according to Amnesty. Some of the executions were carried out against members of minorities and opponents of the government, and for other crimes that are not considered "most serious" under international law.
According to NGO Human Rights Watch (HRW), Iran retains the death penalty for: cursing the Prophet, certain drug offences, murder, adultery, incest, rape, fornication, drinking alcohol, "sodomy", same-sex sexual conduct between men without penetration, lesbianism, "being at enmity with God" (mohareb), and "corruption on earth" (mofsed fil arz).
Iran allows the execution of children, after they have reached puberty which is, as stipulated by the Sharia and as specified in the 1991 Civil Code, 15 lunar years for boys and 9 lunar years for girls
(one lunar year can be between 354 to 365 days long).
Lawyers are not always informed in advance of their clients' execution, despite the legal requirement of 48 hours' notice, Amnesty said.
Many trials of those sentenced to death failed to meet international standards for fair trials, including the use of "confessions" obtained under torture and other ill-treatment.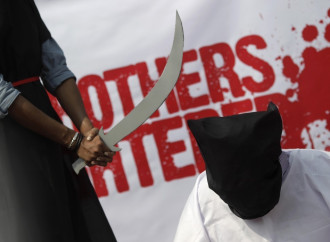 Saudi Arabia
At least 79 executions were recorded by Amnesty in 2012. At least 29 executions were carried out for non-lethal crimes (including adultery, armed robbery, burglary, drug smuggling, forming a gang and committing theft) which international law does not consider as "most serious crimes".
The Saudi government does not have a published official interpretation of Sharia, a written penal code, or an interpretative text specifying what constitutes a criminal offence. As a result, judges have broad discretion in determining what acts are crimes and setting sentences, and courts impose the death penalty for a broad variety of offences, HRW said.
Iraq
More than 129 executions were carried out in Iraq in 2012, according to Amensty, an increase from 2011.
"The Iraqi government seems to have given state executioners the green light to execute at will,"said Joe Stork, deputy Middle East director at HRW. "The government needs to declare an immediate moratorium on all executions and begin an overhaul of its flawed criminal justice system."
According to the UN, more than 1,200 people are believed to have been sentenced to death in Iraq since 2004. The number of prisoners executed during that period has not been revealed publicly.
Iraqi law authorises the death penalty for around 50 crimes, including terrorism, kidnapping, and murder, but also offences such as damage to public property.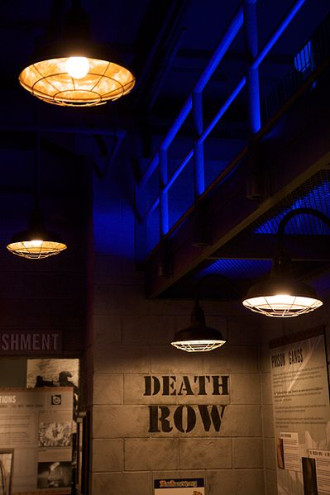 United States
Twelve states carried out one execution each in 2010, and seven states carried out more than one, mostly in the South, according to NGO Death Penalty Information Centre.
The US carried out 43 executions in 2012, 15 of which were in Texas. Three quarters of all executions occurred in only four states: Texas, Arizona, Mississippi and Oklahoma.
Around 3,170 people were on death row, including 724 in California, 407 in Florida, 308 in Texas, 204 in Pennsylvania and 200 in Alabama, Amnesty reported.