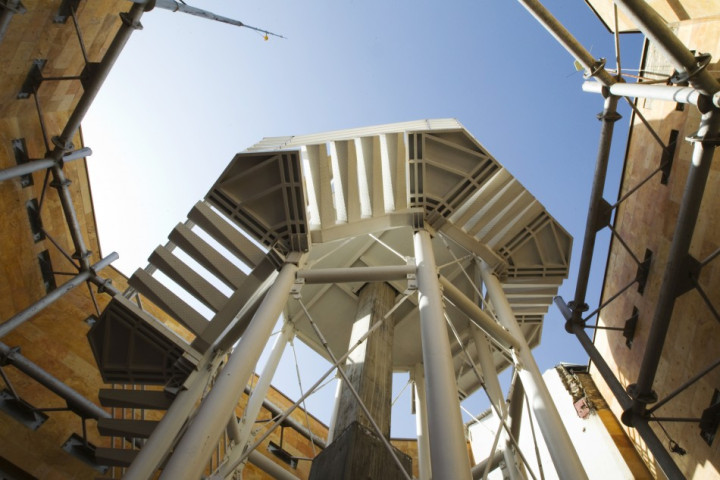 Iranian President Mahmoud Ahmadinejad has inaugurated the country's first space monitoring and surveillance centre.
The centre is designed to monitor and observe objects that pass through the atmosphere above Iran.
"This is a highly great achievement and we are among the few countries with such a centre... if we sent a satellite into the space, we can receive its information in our country," said Ahmadinejad at the opening ceremony.
He added: "Inauguration of this centre has brought us one step close to the complete use of space."
Tehran is fiercely proud of its space achievements. The country earlier sent a monkey into space, after which Ahmadinejad offered to become an astronaut himself.
"This centre has been inaugurated to maintain the security of Iran's space and spatial systems since we should constantly monitor spatial objects and satellites passing through the country's atmosphere," said Iran's Defence Minister Brigadier General Ahmad Vahidi, according to the quasi-official Fars News Agency.
The space centre is located in the central province of Markazi and is named Imam Ja'far Sadeq.
Speaking about the uses of the facility, Ahmadinejad said: "Currently, international conventions coordinate the exchange and sharing of surveillance data. Sharing such data provides the opportunity for us to be online in the network and use the data from other surveillance systems worldwide."
The space facility will use three different types of radar, including electro-optic radar and radio detection to monitor objects in space.
Iran has offered to share the facility with friendly countries.