Iran unveils new underground missile depot containing Emad precision-guided weapons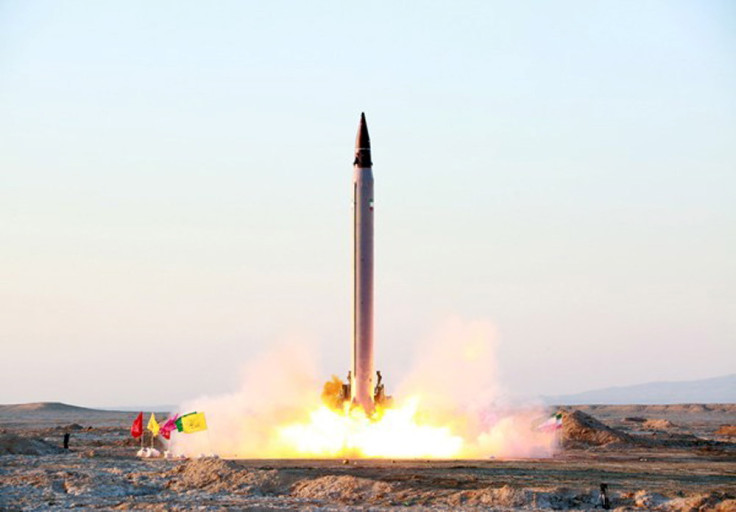 In a move that will irk the US, Iran has unveiled a new underground missile depot containing precision-guided missiles which Washington says can carry a nuclear warhead.
State television showed Emad precision-guided missiles in the underground facility, situated in mountains and run by Iran's Revolutionary Guards, being inaugurated by the speaker of parliament, Ali Larijani, Reuters reported.
The defiant move could be seen as a barrier to Washington's plans to dismantle all sanctions on the Islamic republic after a breakthrough nuclear agreement. Iran has abided by the main terms of the nuclear deal whereby it has to give up material that could be used to make an atomic weapon.
However the president Hassan Rouhani ordered his defense minister last week to expand the missile programme. Since that order, tensions have been ratcheted up between Iran and its neighbours following the storming of the Saudi Arabian embassy in Tehran, after a prominent Shia cleric was executed in the kingdom. Saudi's neighbours have come to Riyadh's support, directing their ire at Iran.
The US says the missiles can take a nuclear warhead and violate a 2010 UN Security Council resolution. Officials in Washington say they will respond to any Emad tests with fresh sanctions against Iranian individuals and businesses linked to the programme. The US, France, the UK and Germany called for the UN Security Council to take action when Iran tested an Emad missile back in October 2015.
The Iranian missiles under development boast much improved accuracy over the current generation, which experts say is likely to improve their effectiveness with conventional warheads.
© Copyright IBTimes 2023. All rights reserved.