Iran: We'll give cash to families of Palestinians who died 'as martyrs in Jerusalem'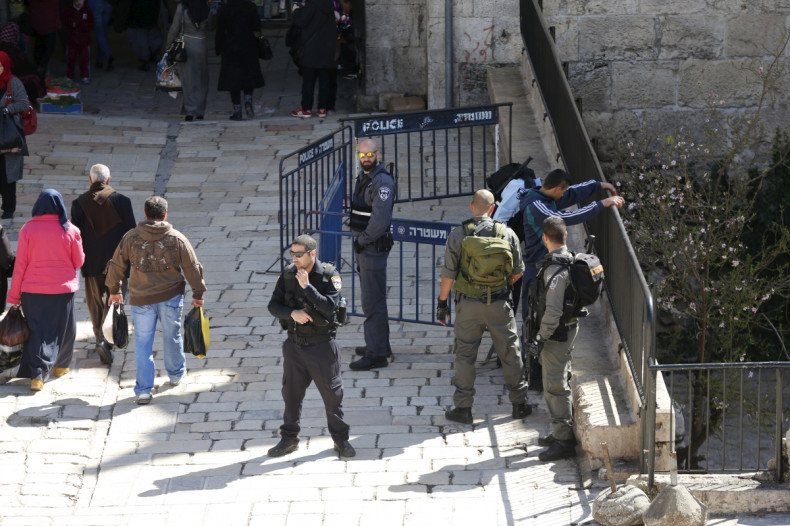 Iran has announced plans to pay the families of Palestinians who died in protests or conflict with Israelis, and pay an annual stipend to families whose homes were demolished by Israeli forces.
Comments from ambassador Mohammad Fathali came at a news conference in Beirut a day after the homes of two Palestinians were demolished. The pair were apparently responsible for the deaths of five people in the West Bank.
"The decision firstly includes giving an amount worth $7,000 (£5,028) to every family of a martyr of the intifada in Jerusalem," Fathali said, according to Reuters.
The Islamic Republic will also provide "$30,000 to every family whose home the occupation (Israel) has demolished for the participation of one of its sons" in street violence.
His comments come following a string of incidents in the past month – including the shooting by Israeli forces of a 14-year old Palestinian girl who attempted to stab a border guard in Hebron and the killing of two Palestinian teenagers shot by Israeli forces in the West Bank, purportedly for throwing rocks at their vehicles.
According to the Palestinian Health Ministry, 175 Palestinians have been killed in violence in the occupied territories since October 2015, with 25 Israelis, one Palestinian and two foreign nationals killed by Palestinians during the same period.
There are fears in Israel that an increase in 'lone wolf' and seemingly random knife attacks by Palestinians could be leading to a third uprising.
The Iranian ambassador's comments were criticised by the Israeli Foreign Ministry as they 'demonstrate again Iran's role in encouraging terror."
It said: "Following the [international] nuclear agreement [thatTehran signed with six world powers last year], Iran continues to be a major player in international terror."