Iranian President Hassan Rohani Calls US Led Anti-Isis Coalition 'A Joke'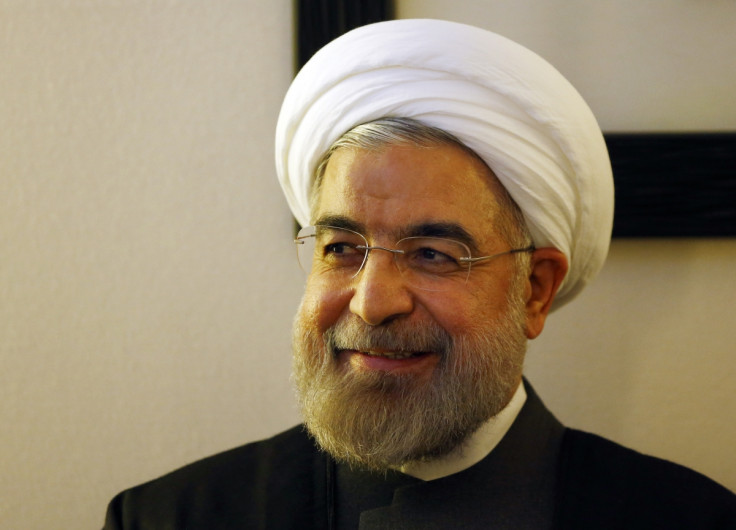 Iranian President Hassan Rohani has said the international anti-Isis coalition led by the US is a "joke" as the alliance comprises nations which themselves sponsor "terrorist activities" across the globe.
Rohani made his remarks when he was holding talks with Slovak Foreign Minister Miroslav Lajcak in Tehran.
"Nevertheless, we believe that if any country sincerely announces that it seeks to fight against terrorism from now on, their penitence should be accepted," said the Iranian moderate leader, according to the Tehran Times.
Echoing Rohani's comments, Tehran's foreign ministry spokesperson Marziyeh Afkham said: "From the international law point of view, the legal nature of the coalition is in serious question, and the coalition has been formed out of step with the United Nations mechanisms."
Rohani's veiled remarks pointed fingers at the US and some of the Arab nations which are part of the anti-Isis bloc, which gained shape at the recently-held Paris conference, over their stance in the Syrian and Israeli conflicts.
The international coalition includes Saudi Arabia, Qatar, Bahrain, Kuwait, Oman, the United Arab Emirates, Egypt, Iraq, Jordan, and Lebanon.
Iraq also questioned why Shiite-oriented Iran was not part of the Paris discussions.
"We believe that all world countries are concerned about the danger of terrorism. Iran is our neighbour, it assisted us and it should have been present, but we are not the party responsible for inviting parties," said Iraq's Foreign Minister Ibrahim al-Jaafari.
Iran's Supreme Leader Ayatollah Ali Khamenei, nonetheless, later claimed that Iran was approached by the US to be part of the conference but Tehran turned the offer down.
"Right from the start, the United States asked through its ambassador in Iraq whether we could cooperate against Daesh [Arabic acronym for ISIS]. I said no, because they have dirty hands," Khamenei, who wields the ultimate authority in Iran's political affairs, said in an official statement.
© Copyright IBTimes 2023. All rights reserved.