An Iranian woman has been flogged 80 times upon return to Iran after Norway rejected her asylum application and deported her, rights groups have said.
Leila Bayat, 36, was sentenced to 80 lashes after she was caught drinking alcohol with some friends during a party in 2007. Consuming alcoholic beverages is forbidden in the Islamic Republic, which is governed by sharia law.
Bayat and three of her friends – all of whom had received the same sentence – were released on bail of 7m Iranian Tomans ($208; £154.70) and tried, unsuccessfully, to commute their sentence to two and a half years instead.
To escape the brutal punishment, Bayat and her then five-year-old son fled the country and sought shelter in Norway, where they applied for asylum in 2009.
Bayat spent eight years in Norway, hoping to obtain asylum. The country's Immigration Appeals Board (UNE) rejected her application, arguing that the documents she produced had been fabricated, rights group Iran Human Rights (IHR) said.
Bayat was deported from Norway on 8 March 2017, while her son remained in the European country, under the custody of his father, Bayat's ex-husband, Norwegian television broadcaster TV2 reported.
'There were two women, one flogged and the other one counted'
Bayat received 80 lashes at branch 3 of the Section for Implementation of Sentence of Tehran's Prosecution Office at 1 pm on Tuesday (19 September).
"She said that there were two women with her, one was responsible for lashing and the other one for counting the lashes," Mahmood Amiry-Moghaddam, IHR's director and spokesperson told IBTimes UK.
"Bayat said it was the most humiliating treatment she had ever been subjected to. It is like rape, one thing is the pain, but the humiliation and he psychological effects are much worse. It is a mistake to think that people who are lashed, survive and then life goes on.
"It is a humiliating and dehumanising treatment and this is what the asylum institution and Norway is known for its respect for human rights and women's rights and Bayat was sure that she would be given asylum," he continued.
A friend of Bayat, who lives in Norway, told TV2 that the woman had to undergo medical treatment and was not able to sit or walk.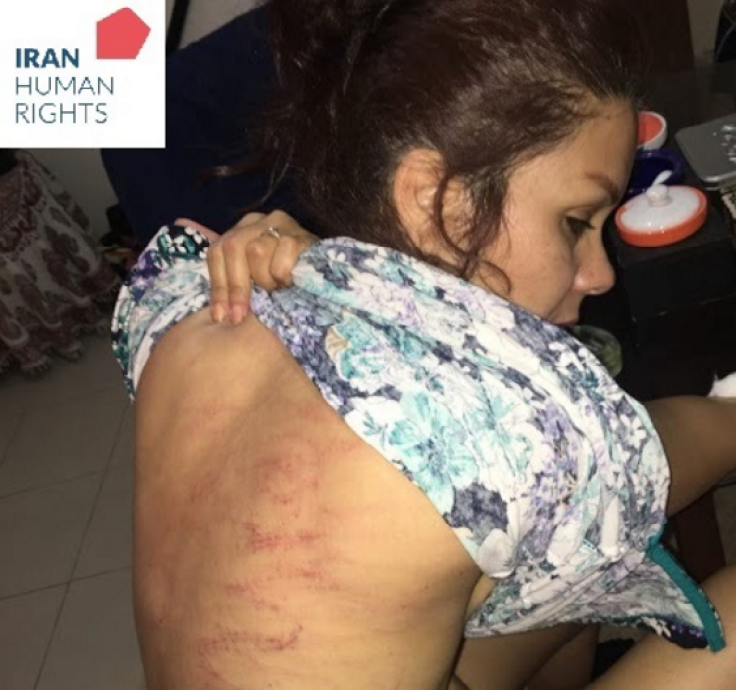 'Breach of international laws'
Both IHR and Amnesty International have condemned the punishment, claiming that it amounts to torture.
The organisations also said that Norway violated human rights conventions and breached international laws – namely, the Refugee Convention and Article 3 of the European Convention of Human Rights, which prohibits torture and inhumane or degrading treatment – by sending Bayat back to her country.
Gerhard Folkvord, from Amnesty's Norway, told TV2: "This happens because the Norwegian authorities have the starting point that everyone who comes to Norway is treated as liar. It has been the political leadership of the Norwegian government in recent years."
He added that the organisation is working to try and bring Bayat back to Norway.
Amiry-Moghaddam is urging Norway to reconsider the woman's application. "A country like Norway should have never sent her back to this medieval punishment," he said.
"The Islamic Republic of Iran is to be blamed for the inhumane sentence of 80 lashes Leila received, but the Norwegian authorities have their share of responsibility in this case and must be held accountable for it."
The embassy of Iran in London has not replied to a request for comment at the time of publishing.
UNE's Head of Communications, Bjørn Lyster, told IBTimes UK: "The Immigration Appeals Board are familiar with the claims only through media reports, but we have asked the Norwegian Embassy in Teheran what they know, or if they can find out more."