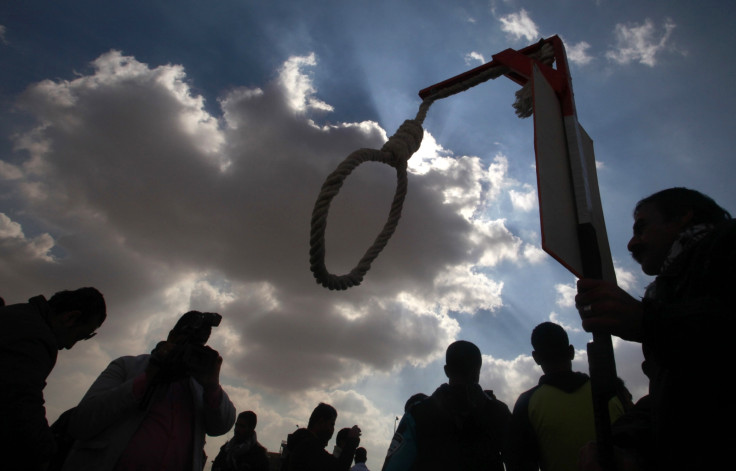 Iran has publically executed a man on Wednesday (20 September) for raping and killing a seven-year-old girl, who went missing on 19 June after walking away from her street vendor father.
The little girl's body was found by the police in the garage of Esmail Jafarzadeh days after she went missing.
Jafarzadeh was hanged before scores of people at dawn in the square of the small north-western town of Parsabad in Ardebil province. The execution was also shown in an amateur video shared on the state broadcaster's website.
Ardebil's prosecutor Naser Atabati said that the death sentence of the 42-year-old was held publically "to restore citizens' sense of security and relieve their troubled minds".
Jafarzadeh's execution came after he confessed to his crime and it took less than one week for authorities to convict him. He was given death sentence by the Supreme Court of Iran on 11 September.
Meanwhile, it was reported that the man had also killed a woman two years ago whose body was never found. Parsabad's public prosecutor Abdollah Tabatabayi confirmed that Jafarzadeh confessed to the murder before his execution.
According to Amnesty International, Iran is among the list of the five countries with the highest rates of capital punishment.
The Islamic Republic of Iran has carried out more than 314 executions in 2012. Some of them were carried out against members of minorities and opponents of the government, and for other crimes that are not considered "most serious" under international law.
The country's Islamic penal code allows the families of murder victims to ask for "blood money" in lieu of execution, The Express Tribune reported.