Iran Lawmakers Turn on Mahmoud Ahmadinejad and Urge Ayatollah to Curb his Powers
Power struggle at top of Iranian politics pushes for 'government of all talents' to reduce president's strength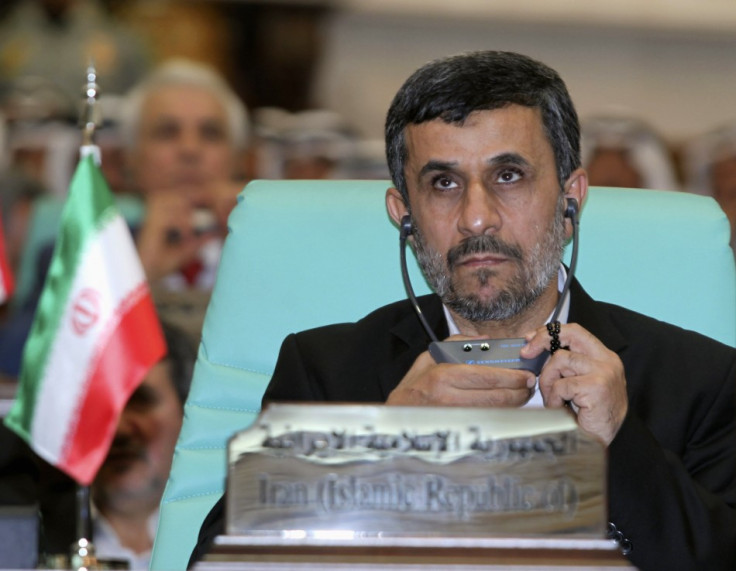 Several lawmakers and politicians in Iran have written to the country's Supreme Leader, Ayatollah Ali Khamenei, and called for the powers of President Mahmoud Ahmadinejad to be curbed.
Website Fardanews also reports that the letter suggests several ways in which the president's powers could be curtailed.
As Supreme Leader, Khamenei has the ultimate legislative power in Iran. Although he endorsed Ahmadinejad's presidential candidacy in 2009, the two men clashed in April 2011 when Khamenei reinstated a minister whom Ahmadinejad had forced to resign.
Some commentators claim that Khamenei has tacitly encouraged Ahmadinejad's political opponents, and even considered a plan to replace the presidential office with an honorary post elected by members of parliament rather than the Iranian populace.
'Government of all the talents'
The letter comes just days after it emerged that Manouchehr Mottaki, the former foreign minister, Mostafa Pour-Mohammadi, a former interior minister, and Davoud Danesh-Jafari, the ex-finance minister, have written their own letter to the Supreme Leader.
Describing Iran's situation is "sensitive and critical", the missive urges Khamenei to set up a "government of all the talents" that would effectively curb the president's power.
The new cabinet would be comprised of a group of chosen "wise men" made up of high-profile members of the executive, legislative and judicial branches, and would effectively govern the country until the next presidential elections, scheduled for June 2013.
The scenario would see Ahmadinejad head the executive branch of the body, but his power would be diluted by other highly influential members of the cabinet.
News of the letter was disclosed by the pro-government daily paper, Iran.
A day after the report was published, Mottaki said the article was full of mistakes. However Jafari and Pour-Mohammadi have yet to comment.
Ahmadinejad has received concerterd the country's conservative factions for his handling of the country's economy and inflation.
© Copyright IBTimes 2023. All rights reserved.