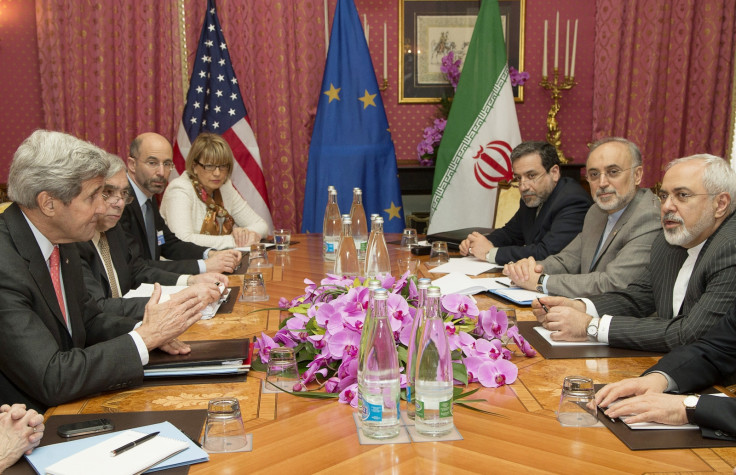 Iran's President Hassan Rouhani said that he believed a deal can be reached following discussions with six world powers on Iran's nuclear programme.
Rouhani said "all problems could be resolved" at the talks in Lausanne, Switzerland although some difficulties remained, reports the state-owned Iran Republic News Agency.
He said though that obstacles remained in hammering out the details of the deal.
"It is quite natural that negotiations never satisfy both sides completely, as each side should mind their own redlines," said President Rouhani. "Clinching a general deal is easy but when coming into details it will be a very tough and complicated job and there will be many problems on the way."
US Secretary of State John Kerry also said that "substantial progress" had been made in the long-running dispute.
"We have not yet reached the finish line but make no mistake we have the opportunity to try to get this right," Kerry told reporters in Lausanne, "It is a matter of political will and tough decision making… and we must all choose wisely in the days ahead," he added.
Members of the so-called P5+1 group of the US, France, UK, China, Russia, and Germany, allege that Iran is attempting a build a nuclear weapon. Tehran denies this, claiming its nuclear programme is for peaceful purposes only.
The US has proposed scaling back economic sanctions that have crippled the Iranian economy in exchange for a regime of enhanced international inspections of Iranian nuclear sites.
The sides have suspended negotiations so members of Iran's delegation can attend the funeral of Rouhani's mother, reports Al Jazeera. Discussions will resume next week.
A senior Russian official said on Friday that both sides were close to an agreement. Earlier, officials told AP that the two sides were drafting a deal that would commit Iran to a 40% reduction in the number of machines that it could use to make a nuclear bomb.
In return, economic sanctions and an embargo on the importation of conventional weapons would be lifted.
Both sides have agreed to a 31 March deadline to settle on the framework for a deal, and 30 June to reach a final settlement.