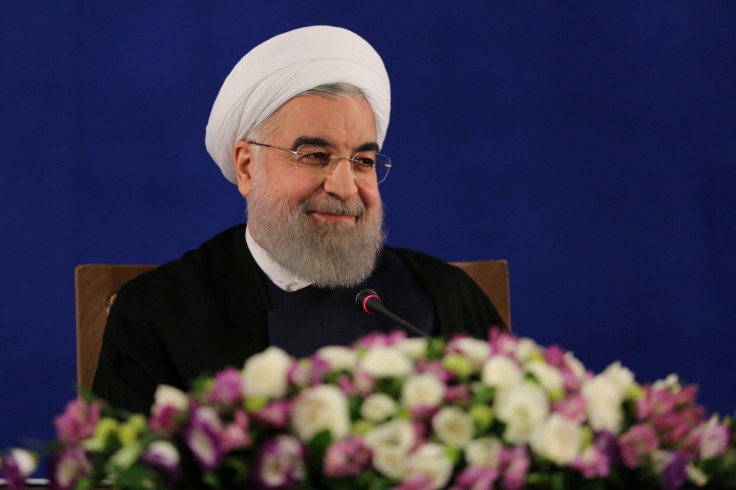 Iran's President Hassan Rouhani has said that his country will not stop its missile development programme as it does not violate international regulations and is meant for defence purposes.
His comments come against the backdrop of the US imposing fresh sanctions on Tehran targeting its ballistic missile activities. Besides, the Trump administration has criticised the international nuclear agreement signed with Iran and refused to certify Tehran's compliance.
"We have built, are building and will continue to build missiles, and this violates no international agreements," Rouhani said in a televised speech to parliament on Sunday (29 October).
Iran and the P5+1 powers – the US, Britain, Russia, France, China and German – signed the nuclear agreement, officially known as the 2015 Joint Comprehensive Plan of Action, after years-long diplomatic wrangling and political negotiations. Iran finally agreed to scale down its nuclear activities in return for easing of economic sanctions on the country.
"Don't doubt that any violation of the commitments under the Joint Comprehensive Plan of Action is against your own interest and the Islamic Republic of Iran will give a crushing response," said Rouhani.
The US constantly points out that Iran's missile activities are in violation of UN guidelines but Tehran strongly denies the accusations and insists it has no ambitions towards building nuclear-tipped weapons
"We will produce any weapons of any kind that we need and stockpile it and use it at anytime to defend ourselves," Rouhani said.
The Iranian president, formerly a moderate cleric, also took the opportunity to lambast the Trump administration's handling of the North Korea issue. "The US calls on North Korea to sit for talks but Pyongyang is not that much crazy to do so because the US has shown in word and practice that it is not committed to any deal," he said.