Iran's Top Leader Khamenei Warns US Against Iraq Intervention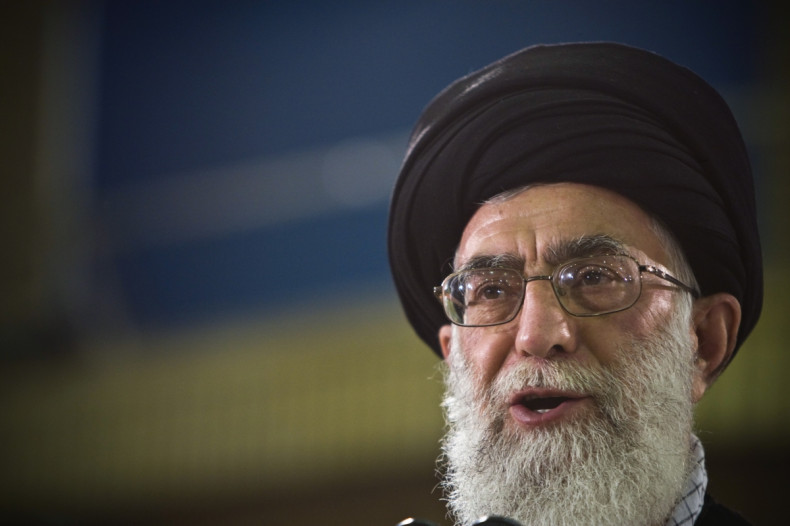 Iran's supreme leader Ayatollah Ali Khamenei has said the US and other western powers were responsible for the current crisis in Iraq, even as Sunni rebels consolidated their positions along the Syrian border and continued their march towards Baghdad.
The supreme leader of the Shiite nation said the US was using the sectarian divide in Iraq as a ruse for re-occupying the country.
"In Iraq's issue, the hegemonic western powers, specially the US, are seeking to misuse the ignorance and bias of a number of elements with no decision-making power," Khamenei told a meeting of high-ranking officials in Tehran.
"The US is displeased with the current process of election with the people's high turnout and election of people's choices because the US intends to dominate Iraq and bring to power those who obey it."
With the Nouri al-Maliki's Shiite-led administration tottering under the offensive of the Sunni Islamist Isis, Iran had earlier suggested it was ready to support Baghdad. Iranian President Hassan Rohani had suggested Tehran could cooperate with arch-rival US in defending the Iraqi government against the surging Islamic State in Iraq and the Levant (Isis) fighters.
However, the country's supreme leader unequivocally rejected any cooperation with the US and warned Washington against involvement in the country, which is gradually slipping into a civil war.
"We are strongly opposed to US and other intervention in Iraq ... We don't approve of it as we believe the Iraqi government, nation and religious authorities are capable of ending the sedition," said the leader who effectively controls the Shiite clerical administration in Iran.
Khamenei said the US was trying to portray the current crisis in Iraq as a sectarian war, and insisted "what is happening in Iraq is not a war between Shiites and Sunnis".
He also commented about the speculation that the US would press for the removal of Maliki as prime minister as a condition for military assistance.
"The US is seeking an Iraq under its hegemony and ruled by its stooges," top cleric said.
"We believe that the Iraqi government and nation and the country's religious leadership are able to end the sedition and God willing, they will end it."
The Isis fighters, who launched their campaign earlier this month with the capture of Mosul in the north, made further advances over the weekend, taking control of two key border posts and other towns near Syria.
The capture of al-Qaim and al-Waleed border posts and three towns in Anbar province has helped them secure supply lines to Syria and consolidate their grip on the area straddling the two countries where they aim to establish a Sunni Islamic caliphate.
The Isis has become a more dreaded outfit in the last two weeks following their confiscation of weapons from fleeing Iraqi troops and the looting of millions of dollars from banks in Mosul.