Iraq Crisis: British Isis Jihadis Pledge to Take War to Jordan and Lebanon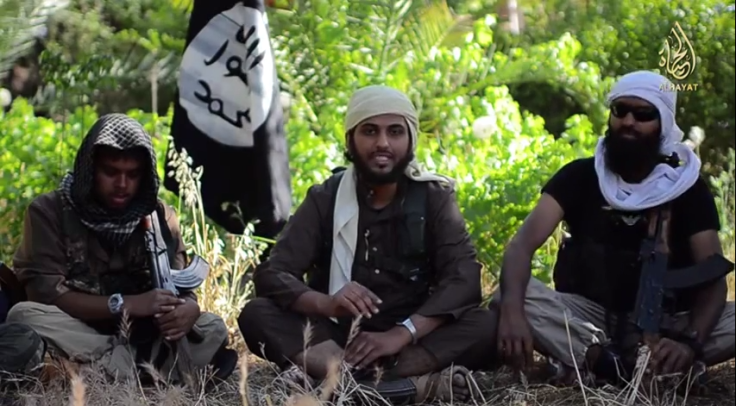 A newly-released video from the Islamic State of Iraq and the Levant (Isis) shows five of the group's Mujahideen, from Australia and the United Kingdom, pledging to take their holy war to Jordan and Lebanon if ordered by their chief Abu Bakr al-Baghdadi.
The 13-minute video, entitled "There is No Life Without Jihad", shows Abu Muthanna al-Yemeni (Britain), Abu Bara al-Hindi (Britain), Abu Yahya ash Shami (Australia), Abu Nour al-Iraqi (Australia) and Abu Dujana al-Hindi (Britain) take it in turns to promote the cause of their ideology.
"We are a state who is implementing the Sharia in both Iraq and the Sham. And look at the soldiers, we understand no borders," says British militant al Yemeni in the video.
"We have participated in battles in Sham and we will go to Iraq in a few days and we will fight there. We will even go to Lebanon and Jordan with no problems, wherever our Sheikh (Baghdadi) wants to send us."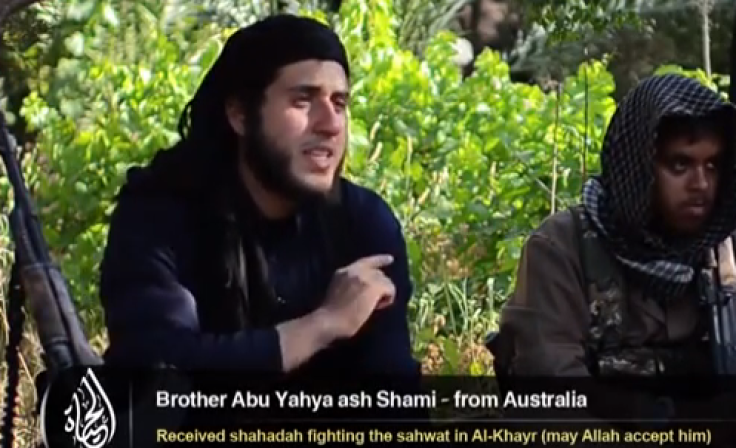 Al-Yemeni speaks of the mixture of foreign fighters - from as far as Cambodia to the United Kingdom - that have abandoned their lives at home to fight for Allah in pursuit of an Islamic caliphate across the Iraqi-Syrian border.
"We have brothers from Bangladesh, from Iraq, from Cambodia, Australia, UK. Nothing has gathered us except to make Allah the highest. That's all we've came for," he continued.
"I do not know anybody else who has as many mujahedeen as we do. We have people from all over the world willing to help."
While the other militants speak of their allegiance to Allah and promote the cause Jihad, al-Yemeni sends a striking message of devotion and commitment to Isis mastermind Baghdadi.
"Don't fear the blame of the blamers and be firm and don't change at all. We are with you. Send us. We are your sharp arrows. Throw us at your enemies wherever they may be."
After al-Yemeni, another British foot-soldier, al-Hindi, issues an impassioned recruitment message to those at home in Britain.
"Are you willing to sacrifice the fat job you've got? The big car you've got? The family you have? Are you willing to sacrifice this for the sake of Allah? Definitely, if you sacrifice something for Allah, Allah will give you 700 times more than this."
"Come to Jihad and feel the honour that we are feeling. Feel the happiness that we are feeling."
The video is notable for its high quality in comparison to past video messages broadcast by the group and the militants' willingness to reveal their faces and display their noms de guerre.
David Cameron this week stated that the unrest caused by the group across the Middle East will see Britain become a terror target with approximately 400 British nationals currently fighting in Syria, many who have taken up arms for Isis.
"I disagree with those people who think this is nothing to do with us and if they want to have some sort of extreme Islamist regime in the middle of Iraq that won't affect us – it will," Cameron said.
© Copyright IBTimes 2023. All rights reserved.