Iraq: 14 Syrian Isis children killed in clashes with Iraqi army and by 'blowing themselves up'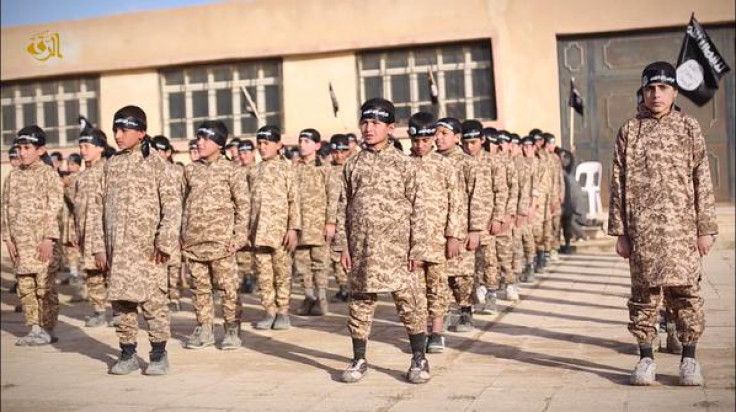 More than a dozen Syrian children trained in Islamic State (Isis) camps are believed to have died in fighting, coalition air strikes and suicide attacks against the Iraqi forces, according to a monitoring group.
The UK-based Syrian Observatory for Human Rights, which relies on a local network of sources, reported that 14 "cubs of the Caliphate" were killed in Iraq. The Observatory claims the jihadist group "transported those children to its held areas in Iraq after they underwent training courses".
Children are indoctrinated and trained in fighting techniques in three camps set up near IS de facto capital of Raqqa. The al-Khalifa Cubs Institute and the al-Farouk Cubs Institute in Raqqa, and the Sharia Camp for Cubs in the nearby city of al-Tabqa, take boys for 40 days and indoctrinate them to become jihadists, according to campaign group Raqqa is Being Slaughtered Silently.
"People are forced to submit their children to these camps where they are paid money in exchange for their children's attendance," the group's founder Abu Ibrahim Raqqawi told The Times in February.
The Syrian Observatory noted that at least 400 children joined IS since the beginning of the year. The extremist group opened recruitment offices for the "cubs of the Caliphate" in two Syrian cities, al-Mayadin and al-Bokamal.
"These offices work on convincing and attracting the children who live near IS posts and who go to schools and mosques, the children who want to join IS without the approval of their parents and the children who come to the squares where the operations of executions, whipping, crucifying and beheading and stoning are carried out," the monitoring group said.
The Islamic State also "tries to lure the children by money, weapons and cars in order to convince them to join its own camps". "IS uses children to work as spies and agents to gather news and as guards on its own posts," the Observatory said.
In February, IS released a video of children as young as five training in the al-Farouk Cubs camp.
The video shows the children dressed in camouflage fatigues and wearing headbands inscribed with Isis insignia engaging in group exercises while instructed by militants and praying together.
© Copyright IBTimes 2023. All rights reserved.