The US has admitted concern about the fate of Mosul residents if the Iraq city is liberated from the Islamic State (Isis), after it emerged on Tuesday (23 August) that more than 700 men and boys are reportedly missing from Fallujah, where Shia militants defeated the group in June 2016.
There have been further accusations of the torture and execution of innocent Sunnis by the Shia groups in which dozens of men were killed, some by beheading, although these claims could not be independently verified by IBTimes UK.
The removal of the Islamic State (Isis) from Fallujah was hailed as a triumph in Iraq and Syria, and with Isis (Daesh) on the retreat preparation to retake the group "capital" of Mosul is being stepped up.
However, while Fallujah was hailed as a success, reports emerged of crimes against Sunni males who were separated from women and children and many of whom were never seen again.
Sunnis who were later released said the Shia were bent on revenge following the Camp Speicher massacre in 2014 when over 1,500 Shia soldiers were executed by Isis. According to a report by Reuters, at least 66 Sunnis were killed as they fled Fallujah following the fighting in June (2016).
The Shia militias - collectively known as the Hashid Shaabi, or Popular Mobilization Forces (PMF) - claim those who died were IS militants. However another 700 Sunnis still missing two months after the battle ended are said to have included young boys whose families have given details about their disappearances.
One 47-year-old man detained by the Shia militias told Reuters he saw his 17-year-old son being beaten and 15 corpses being carried away. He was released on 5 June, 2016, but has still not heard from his son.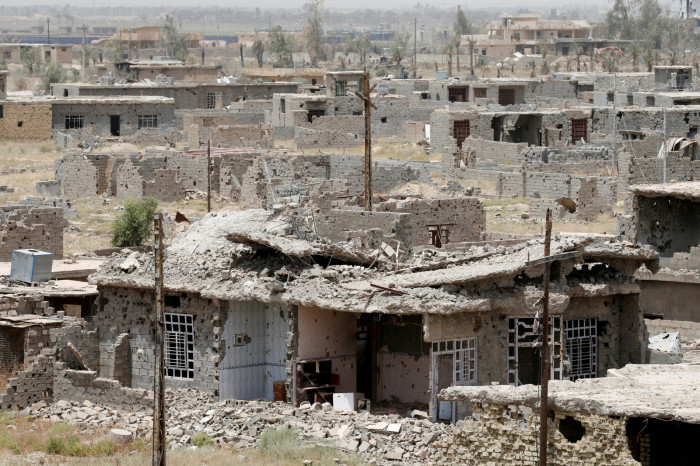 "We want to know the destiny of our sons," the father told Reuters. "We consider the Americans responsible for everything that has happened."
The US has previously warned militants to stay away from the conflict and classes some Shia groups as terrorists. However, having previously played down rumours of atrocities some US officials now admit they are worried what might happen if Mosul - with a majority Sunni population - is retaken.