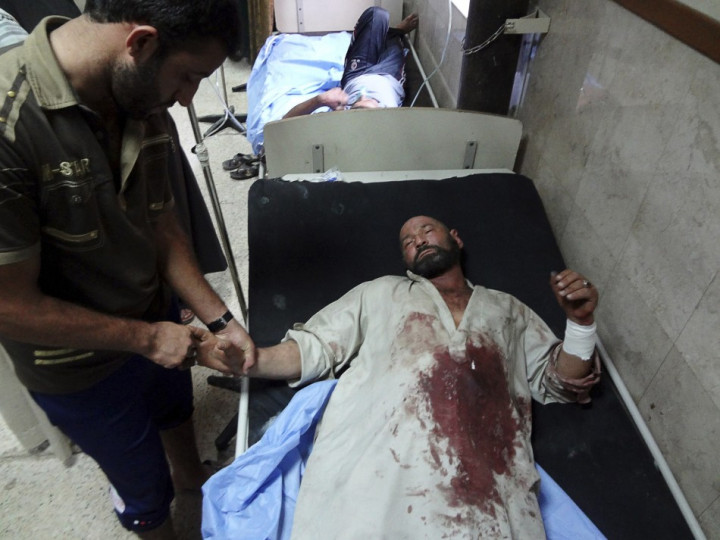 A series of explosions across Iraq has killed at least 40 people and wounded scores of others on the second day of the Islamic Eid al-Adha holiday.
Though most of the blasts occurred in Shiite neighbourhoods, one bomb targeted Iranian pilgrims travelling in a bus.
The bus-bomb exploded close to a security checkpoint.
The violence across Iraq has dampened the festive mood of the people during the Eid holiday. Mortars have landed in some places, while armed gunmen have stormed Shiite areas, wounding dozens, reports suggest.
The worst blast took place in the capital Baghdad, where more than a dozen people were killed by a twin bomb.
One bomb, planted in the Bawiya neighbourhood of Baghdad, killed several people, including three children.
"Nobody expected this explosion because our neighbourhood has been living in peace, away from the violence hitting the rest of the capital. We feel sad for the children who thought that they would spend a happy time during Eid, but instead ended up getting killed or hurt," local resident Bassem Mohammed told the Associated Press.
Sunni insurgents and al-Qaida militants are often blamed for the attacks which mainly target Shiite Muslims, keeping sectarian tensions alive. Violence has frequently been reported in the country since US troops departed.
The ongoing skirmishes in neighbouring Syria have also provided fodder to assailants, say Iraqi officials.
"I was just selling fruit and we were surprised by a huge explosion on the other side of the street. You can see pools of blood, the shoes and pieces of clothing," Hassan Falih Shami, a fruit seller, told Reuters.