Iraq Crisis: US Conducts Fresh Airstrikes on Islamic State Militant Targets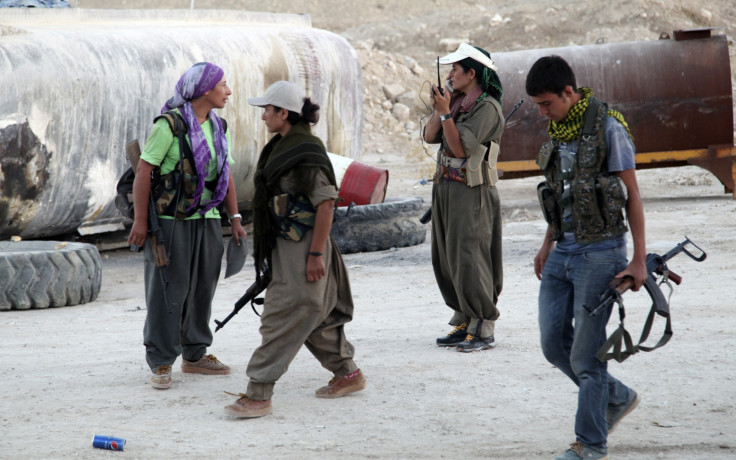 US fighter jets and drones have conducted four fresh strikes on Iraqi Islamic State militant targets as President Barack Obama promised America's long-term commitment in Baghdad's fight against Sunni insurgency.
US forces said the latest aerial bombardment targeted the Islamists' armoured vehicles, which were used against Iraqi civilians.
A statement from the US Central Command suggested the operation was successful and said the attack was in line with protecting the Yazidi religious group, which is facing an onslaught by Sunni extremists.
Meanwhile, Obama has said US forces are in for the long haul in Iraq.
Speaking to reporters in Washington ahead of the fourth round of airstrikes, Obama emphasised: "I don't think we're going to solve this problem in weeks. This is going to take some time."
He also conceded that the rapid advance of the Islamic State insurgents in Iraq has been faster than expected.
"I think this a wake-up call for a lot of Iraqis of Baghdad recognising that we're going to have to rethink how we do business if we're going to hold our country together."
In other developments, Kurdish forces, which have received huge quantities of arms from Baghdad, are said to have rescued thousands of Yazidi civilians who were trapped by the militants in the mountainous Sinjar region.
"I can confirm that we succeeded in reaching the mountains and opening a road for the refugees," a Kurdish army spokesperson told Al Jazeera confirming that at least 5,000 people have escaped so far.
© Copyright IBTimes 2023. All rights reserved.