Iraq Crisis: US Uses Airstrike to Retake Mosul Dam as Islamic State Slaughters Dozens in Sinjar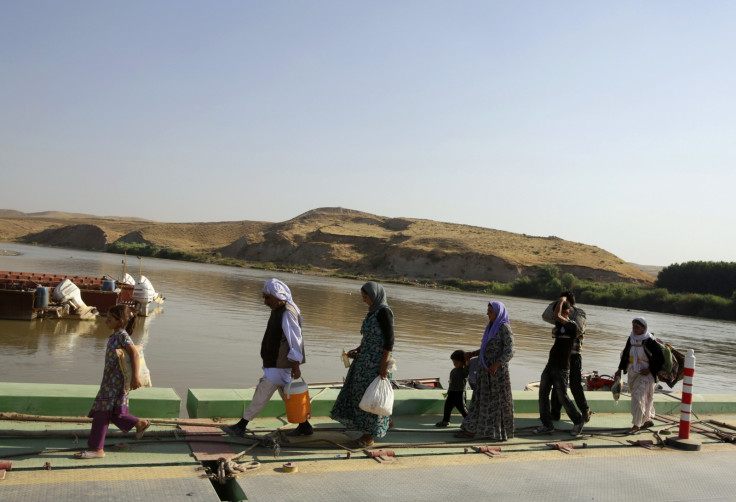 The US is believed to have begun airstrikes in key positions around Mosul Dam to weaken the Islamic State militants, as reports emerge of the insurgents slaughtering dozens of men for not converting to Islam.
According to the Kurdish news agency Rudaw, US forces have conducted multiple airstrikes on militant targets since Friday, 15 August.
The report cited as Peshmerga eyewitness as saying this is the heaviest bombardment the US has carried out since the start of the latest offensive.
A major route used by militants to the dam, Iraq's largest and which controls country's critical water levels of many cities, and a fuel station are said to have been targeted by the US airstrike.
Scores of the militants have also fled the area following the US attack, while the Iraqi and Kurdish security forces are gearing up for a coordinated ground assault.
The Sunni extremists, formerly known as Islamic State of Iraq and the Levant (Isis) seized the dam earlier this month, after overrunning the Kurdish forces who largely did not fight back.
Sinjar slaughter
Witnesses have said that the Islamic State killed at least 80 men near Sinjar Mountain, after the deadline given to them to convert to Islam expired.
Several children and women have been taken to the militants' stronghold of Mosul as hostages, following the killing of the male members of their families.
Yazidi MP Mahama Khalil, after speaking to the villagers, told Reuters: "He [A witness] told me that the Islamic State had spent five days trying to persuade villagers to convert to Islam and that a long lecture was delivered about the subject today. He then said the men were gathered and shot dead. The women and girls were probably taken to [the city of] Tal Afar, because that is where the foreign fighters are."
The executions have taken place in Kucho, located about 80kms from Sinjar, where thousands of Yazidi members have been trapped.
© Copyright IBTimes 2023. All rights reserved.