The Baghdad National Library is digitising its collection to protect it from Islamic State (Isis) militants, who have torched ancient manuscripts and centuries-old books.
In February, IS torched more than 8,000 rare books and manuscripts in Mosul, Iraq's second city, which the group seized in June, 2014. The UN described the destruction as "one of the most devastating acts of destruction of library collections in human history". The jihadist group has also destroyed ancient sites and works of art considered idolatrous according to the group's hard-line interpretation of Islam.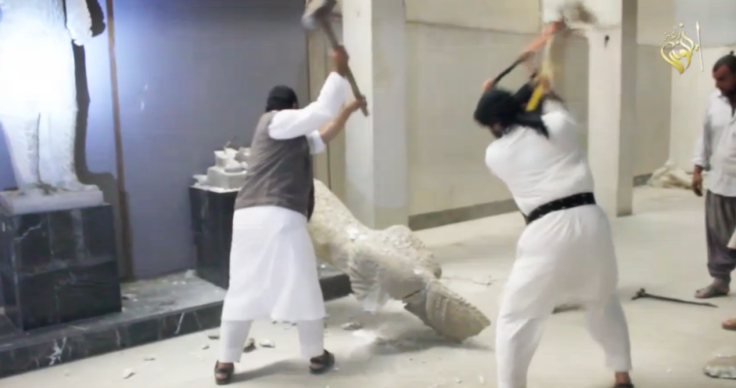 The microfilm department overseeing the digitisation in Baghdad faces significant obstacles, as many books have been ruined by fire or dampness, while others have become hardened and petrified as a result of extreme heat and dampness.
The preservation of the manuscripts is a long and delicate process. Documents are first sterilized for 48 hours. Restorers then go through the manuscripts page by page, applying Japanese tissue paper to fill in torn pages or apply extra protection, making the pages more durable.
Before the US led invasion in 2003, the collection contained 417,000 books, 2,618 periodicals dating from the late Ottoman era to modern times, and a collection of 4,412 rare books and manuscripts. The collection was decimated in the chaos that followed the invasion, with the National Library and Archives in Baghdad burned and looted. It is estimated that about 25% of the books in the collection, and 60% of the archives were lost.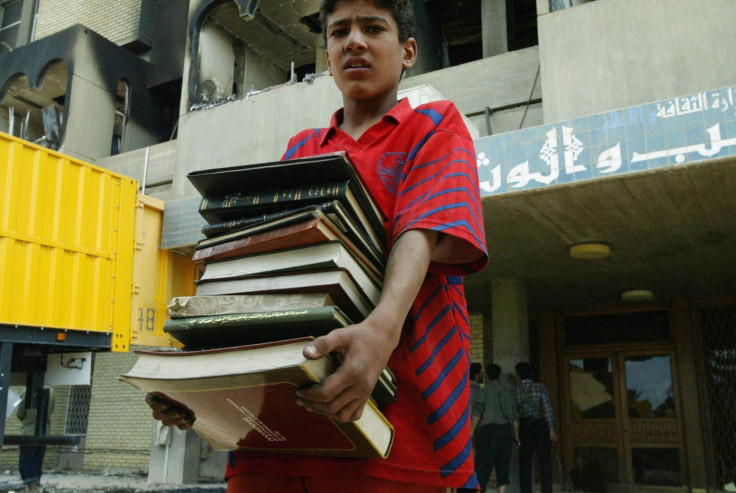 Books not stolen were damaged by water. "We had an alternative site for the most important books and documents at the Department of Tourism," Jamal Abdel-Majeed Abdulkareem, acting director of Baghdad libraries and archives told AP. "Then books and the important documents were exposed to water because the American tanks destroyed the water pipes and water leaked onto these important cultural materials."
Abdulkareem said that that Iraq's cultural legacy now faced a new and urgent threat from IS. "They want history to reflect their own views instead of the way it actually happened," Abdulkareem said.
He said that the library was not just working to preserve the collection, but to share it with areas recently liberated from IS, with 2,500 books donated to libraries in Diyala province recently retaken by Iraqi troops.
"So when an area is liberated, we send them books to replenish whatever was stolen or destroyed, but also, so that Iraqis in this area have access to these materials so they can always feel proud of their rich history," Abdulkareem said.