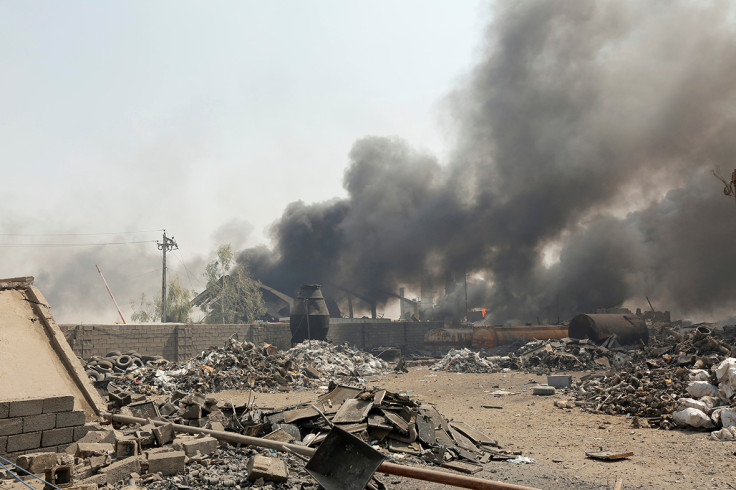 An explosion at a weapons store in the Iraqi capital of Baghdad has killed at least four, setting off explosions which struck neighbouring districts, and injured 12 more.
It is believed the blast was caused after the storage room caught fire. Rockets, which launched from the weapons cache, hit a number of cars and houses at eight different locations including a flour factory where fires raged for hours after the initial impact.
As a result plumes of smoke rose over Baghdad's Obaidi Shia neighbourhood close to the industrial area where the store was located.
The weapons belonged to a Shia militia force, one of the fighting groups which has been incorporated into the Iraqi military and played a key role in the liberation of Islamic State-held cities such as Fallujah and elsewhere.
The so-called Popular Mobilisation Forces were a response by predominantly Shia communities in Iraq to the rise of the IS (Isis/Daesh) which grabbed large swathes of land across the north of the country in the summer of 2014.
Its rapid advance from Syria into Iraq allowed IS to seize Iraq's second city of Mosul. Atrocities carried out by IS such as the massacre at Camp Speicher, in which 1,700 mostly Shia cadets were killed, stoked sectarian violence in the country.
As the territory held by the IS has diminished across the region it has sought to carry out more suicide attacks on so-called soft targets, attacking Shia markets and neighbourhoods.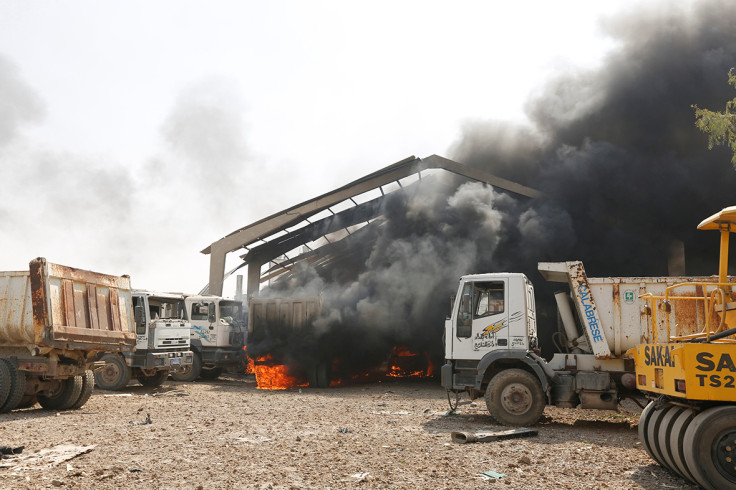 In June the IS mounted one of the bloodiest attacks in Baghdad since the US-led invasion. More than 200 were killed when a dump-truck packed with explosives was detonated in a busy Shia shopping area.
The attack appeared to have been planned to cause maximum casualties, coinciding with a busy shopping period just after locals broke their Ramadan fast.