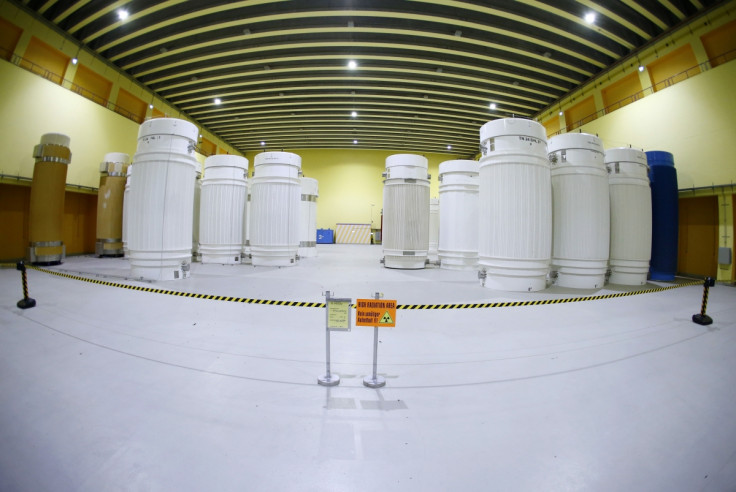 The hunt is on to track down "highly dangerous" radioactive material which was stolen from an oil depot near the southern city of Basra, Iraq. Officials fear that it could be attached to explosives to make a "dirty bomb" if it falls into the hands of the Islamic State (Isis).
The material, stored in a protective case about the size of a laptop, went missing from the storage facility belonging to US oil and gas company Weatherford in November last year. The document – seen by Reuters and confirmed by officials – sets out "the theft of a highly dangerous radioactive source of Ir-192 with highly radioactive activity belonging to SGS from a depot belonging to Weatherford in the Rafidhia area of Basra province". The material itself is the property of Istanbul-based SGS Turkey.
Up to 10 grams (0.35 ounces) of the "Category 2" radioactive material is believed to have been stolen, said a Basra-based environment ministry official, who was not authorised to disclose details. The radioactive source could cause permanent damage if somebody is exposed to it for minutes or hours while longer exposure could cause death.
"If the material is outside of its protection packaging, anyone who has come into prolonged physical contact, such as keeping it in a pocket, should seek medical assistance," a UK Health Protection Agency (HPA) spokesman said. The harmfulness of the material would depend on various factors, such as its age and strength, which Reuters could not determine.
Large amounts of the material have previously gone missing in the US and the UK, prompting concerns that it could be used to make a dirty bomb. "We are afraid the radioactive element will fall into the hands of Daesh [IS]," an unnamed Iraqi security official with knowledge of the theft said. "They could simply attach it to explosives to make a dirty bomb," he added.
Army, police and intelligence services are working "day and night" to recover the radioactive source, a spokesman for Basra operations command said. Basra's hospitals have been instructed "to be alert to any burn cases caused by radioactivity and inform security forces immediately".