Iraq Isis Crisis: Gunship Kills Innocent Woman after Mistaking Police for Jihadists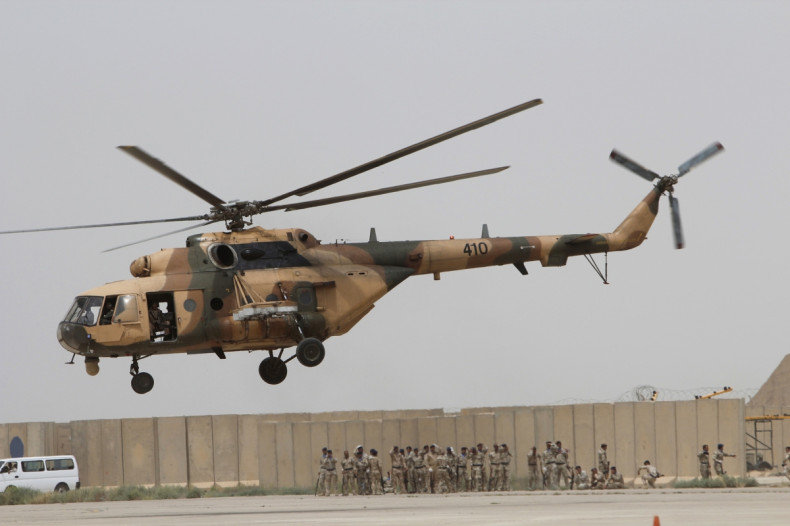 The crew of an Iraqi helicopter gunship has reportedly killed an innocent woman after mistaking a police patrol for a group of Sunni insurgents.
The incident happened in the flashpoint town of Dhuluyiyah, some 56 miles (90km) north of Baghdad, which was seized by militants of the Islamic State of Iraq and the Levant (Isis) in a swift attack last week but then retaken by government forces.
The helicopter fire, which strafed several houses, killed a woman and wounded four people, according to a police lieutenant colonel and a local official who spoke to AFP. A witness said that the pilot had mistaken the police patrol for insurgents.
Iraqi security forces have been criticised for performing poorly during the initial assault, in some cases shedding their uniforms before fleeing.
"Nothing can fully explain the collapse of Iraqi forces," Robin Simcox, Henry Jackson Society research fellow and expert on terrorism, said.
"The Iraqi military was strong on paper after years of US training but crumbled due to low morale, sectarianism, and lack of loyalty to Maliki."
The latest development came after US president Barack Obama said he would send up to 300 military advisers to help Iraq's army battle the advance of Sunni insurgents - but insisted that American forces will not return to combat duties in the country.
US secretary of state John Kerry said he will travel to the Europe and the Middle East for talks with partners in the hope of reaching a diplomatic solution.