Iraq Isis Crisis: Syria Welcomes Deployment of Peshmerga Forces in Kobani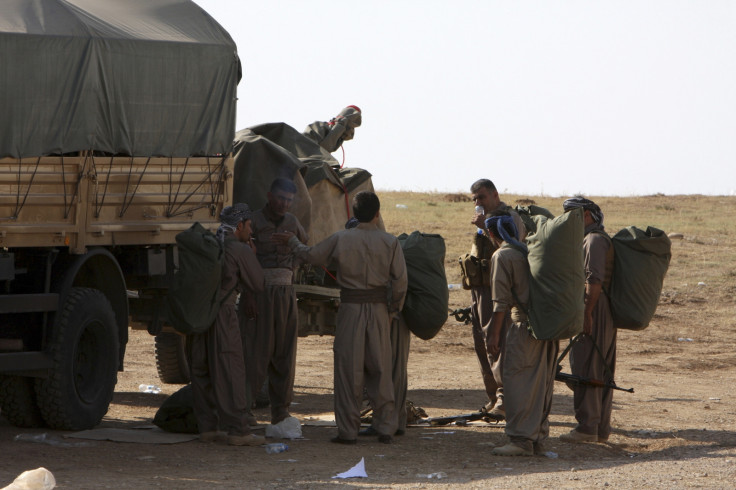 The Syrian regime has welcomed the deployment of Iraqi Kurdish Peshmerga forces in the Syrian-Turkish border town of Kobani to battle the Islamic State (Isis) militants in the raging fighting.
Calling the latest mobilisation of about 150 Peshmerga fighters as a "patriotic move," Syria's National Reconciliation Minister Ali Haidar told Kurdish daily Rudaw: "IS is the enemy of humanity and everyone else and we see sending the Peshmerga to Kobani positive. Kurds need to support their brethren."
Haidar added that the Syrian government led by embattled President Bashar al-Assad would welcome "any act that will lead to the destruction of the Islamist State".
In the latest development, about 150 Peshmerga fighters from Erbil were sent to Kobani via Turkey along with heavy weaponries. The operation was sanctioned by the semi-autonomous Kurdistan Regional Government (KRG) following the US-backed two-weeks-long negotiations between Turkish authorities.
The soldiers are said to be among the high-profile forces from the region. Turkish intelligence officials are coordinating the troops' travel from the southeastern province of Sanliurfa to the border town which is expected to be via road.
The proposed operation was also hailed by the US which said that it will inflict a significant damage on the militants.
"We have been supportive and have been discussing with the appropriate authorities, including Turkey specifically for the facilitation of the Peshmerga forces across the border. This [the Peshmerga deployment] is one component. One that we felt impactful and important to have a partner on the ground to work with," US State Department spokesperson Jen Psaki told reporters.
"We have worked closely with Turkey and the Kurdish regional government on a sustainable way forward to support forces in Kobani over the long term to degrade and ultimately defeat ISIL [another acronym for IS]," added Psaki.
© Copyright IBTimes 2023. All rights reserved.